Bottom-up approach won't cure Kenya's ailing economy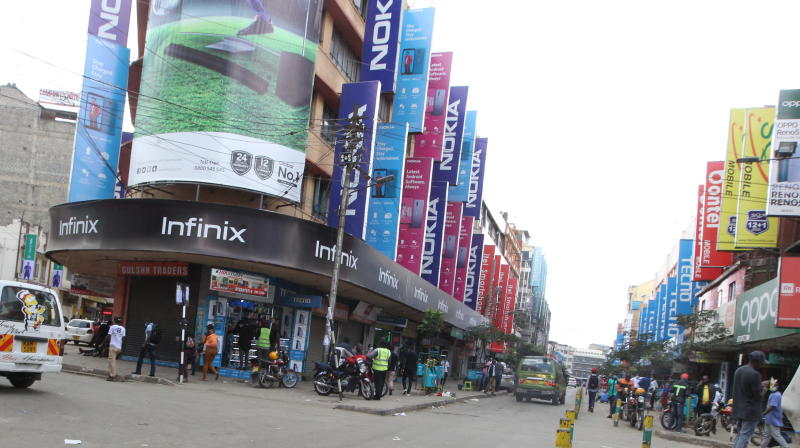 The bottom-up economic approach by the Hustler Nation is refreshing to read.
Whether one agrees with it is a matter of self-positioning. At least it is a starting point in shifting focus from personalities to issues, as we cruise to next year's General Election.
As it were, a fish rots from the head down. One can actually eat a fish and leave out the rotten head. Likewise, Kenya's economy is considerably fixable at the bottom if the leadership institutions at the top function well. Our major problem is corruption and lack of goodwill at the highest levels of governance to implement the Constitution to the letter.
Consequently, the systems who-is-who have perfected the art of evading responsibility to do what is right, more specifically to get our economy steadily performing. Nothing in the current 2022 campaigns suggests the top is where nuts are loose. Instead, we are being mobilised to believe we are the problem. The chaps at the grassroots are surely not the problem.
Granted, the bottom-up approach has its place. Sporting, for instance, will require a strong bottom up approach beginning with sports academies, encouraging sporting in schools and ensuring talent in sports is not wasted. Our national pride in sports will follow naturally if a bottom-up approach is well oiled.
But the bottom-up approach cannot be spread across all sectors, especially on the economic front. Debatably, Kenya's economic woes are more structural and systemic. Yes, over time the cure call has been to adopt a bottom-up approach. But given the amount of misdirected economic wastage of public resources, as indicated in the Auditor General's reports, and looking at the many massive financial scandals in the public sector constantly exposed in the media, it is worth wondering if the major point of economic recovery and action is in fact not at the top.
I am not sure on a scale of priorities, many poor people need to be mobilised to improve their economic fortunes. The county governments are very much the means through which grassroots participation in alleviating poverty happens in our devolved system.
Evaluation studies on public participation at the grassroots indicate a reluctance of people to be actively engaged for many reasons, including the technical language used in budgeting processes. Besides, there are many grey areas in budgets that the public is hardly well placed to debate. Further, some county governments play cat and mouse games with the rules of public participation to have their agenda passed when in fact the public isn't constructively engaged.
The national government should stick to its role and collaborate with county bosses for economic development. It is a bad idea to see presidential candidates busy with issues that are better handled by counties. It will help to see presidential candidates strengthening international relations to create economic opportunities for Kenyans.
The post-Uhuru regime will do Kenyans a great service if it invests its economic intelligence in restructuring systems of governance at the top to ensure people at the bottom trust in the goodwill of their governments. In fact, every county government has an elaborate County Integrated Development Plan that just needs political goodwill to implement. Kenya, I believe, does not have a shortage of brilliant economic blueprints. Our lack is in visionary leadership.
Dr Mokua is Executive Director, Loyola Centre for Media and Communications
To rent or buy a home?
This is calculated by dividing the price of the house by the annualised rent to determine if one buys or rents.