Laughter in the times of Covid: Kiraitu's reflections on power and politics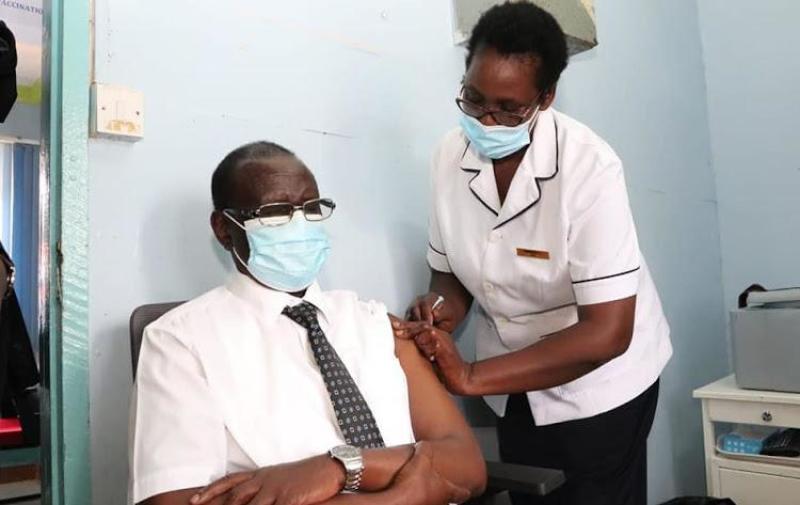 Greetings, Bwana Kiraitu Murungi.
It's been such as long time since I saw you in public, with that jerky laugh when your shoulders tremble and the mouth twitches to the side, a gesture that elicits even more laughter from others!
I was delighted to read your deep reflections in this newspaper, over your recent treatment, after a bout of Covid-19. First off, let me say: Pole sana. A friend who suffered from Covid-19 told me it's such a horrible experience, he compared it to being pushed to the bottom of a swimming pool and being unable to breath.
For those who might not know, the Meru governor is a fine poet, with a beautiful collection to his name, The Song of My Beloved. Unsurprisingly, his reflections on his sickness, delved into a range of issues, from existentialism to the price of power and politics.
Kiraitu even scoffed at Baba for allowing himself to be "dragged" out of bed while still recuperating, apparently for a photo-op with Prezzo Uhuru, for the benefit of the Building Bridges Initiative.
I have always had a deep admiration for Kiraitu, no doubt, but I think his candid assessment of the nature and order of politics is truly refreshing. Which is why I'm surprised Kiraitu is wasting his genius in politics, instead of writing, where his true gifts lie.
I'm also surprised Kiraitu is still holding a public office, now that he's seen the light and knows the price of power. Or, was he, like most politicians, talking out of both sides of his mouth?
Take a quick survey and help us improve our website!
Take a survey