To defuse crime, let's make policing more profitable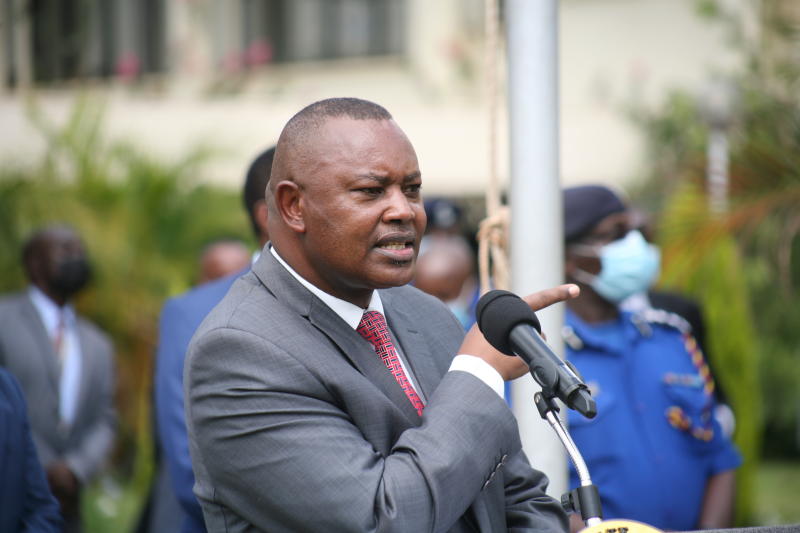 Good morning, Mr George Kinoti!
When I employ such formality in greeting, you can be sure I will not make fun of your fancy hairstyle, English style, we used to call it, back in the day.
I'll steer away from such trifles given the grave issues you've had to deal with this week, as head of the Directorate of Criminal Investigations. Some journo claimed that the biggest security breach that we face, it appears, was being committed under your nose by men and women in blue.
I do not purport to have any insights that could provoke a summon from your office, with a policeman prodding me on with a baton (because all the guns have been leased out) but it was pretty asinine to defend your troops by saying those guns featured in the TV expose did not originate from the police force.
I mean, since when did thugs gain a free pass to traffic guns unhindered, from one corner of country to another? Isn't that a crime on its own? It's like saying some elements in your force don't need uniform since they are undercover, and so can lease out their uniform!
I have a suggestion to make: Would you consider hiring services within the police force? I mean, si kwa ubaya. But make it completely legit. I'm not interested in guns or cuffs, or the uniform that has been given a bad name. I'd be interested in hiring a police Land Cruiser.
How does some twendi-fae thao sound, for one week's use? I'll pick the fuel tab and return the car at full tank. I swear the vehicle will not be used in any acts of lawlessness, save for driving on the wrong side of the road, given that most roads are blocked to accommodate the massive aerial roads under construction.
I suspect no one will notice the vehicle is not in regular police use since Kenyans faced with emergencies are routinely told police transport is unavailable due to lack of fuel. For once, there will be a guarantee one vehicle will be regularly fuelled. In the spirit of transparency, I intend to use the Land Cruiser mainly to escape police dragnets that now start at 8pm, when curfew hours kick in, and officers detain all motorists on the road until 4am, when travel restrictions are lifted.
Take a quick survey and help us improve our website!
Take a survey
Apparently, road blocks are not a novelty. Once upon a time, when Arthur Magugu was Transport Minister, he ordered bumps erected on all major roads to cut down on motor accidents. And when he was shuffled to the Treasury and couldn't get the national Budget in time, Kenyans chuckled that the bumps on the road had hampered his progress. I share this because with Mr Kinoti because he's a cut above the rest, and would relate with historical reflections, old as his hairstyle.