Holding curfew violators overnight most insensitive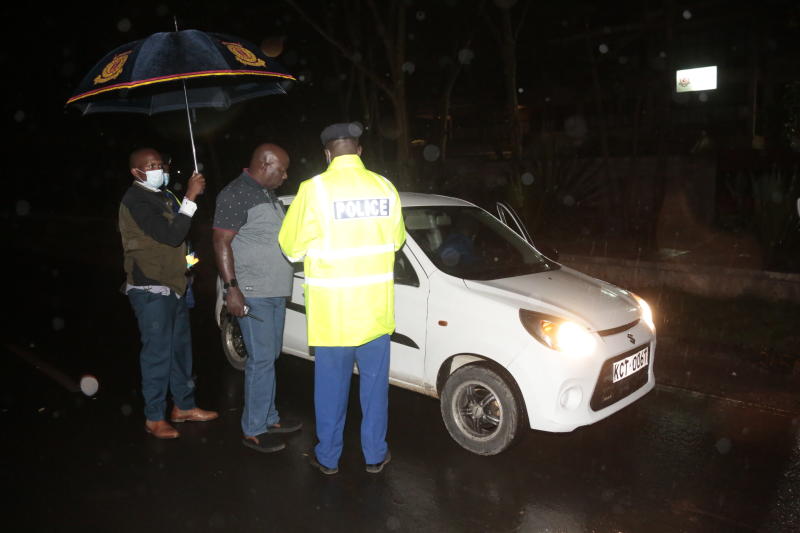 Soft power is the ability to obtain preferred outcomes by attraction rather than coercion or payment.
Where there is legitimacy, this power comes as a matter of right. But where there is disdain for a country's leadership, a countervailing influence, usually force or cash inducement, must be used to maintain a semblance of law and order.
For instance, last year, the august House was brow-beaten into accepting the Executive's wishes concerning the composition of various House committees and leadership positions. This was through an exercise of hard power.
Early in the year, Members of County Assemblies were given allowances for motor vehicles to induce them to pass the Building Bridges Initiative (BBI) report. Hard power dynamics!
The democratic experiment in Kenya has, over time, created two distinct classes of people; the ruling elite and the rest. Many have never subscribed to the notion of a Kenyan middle-class. If at all it exists, it is only in name. And possibly to assuage the wounded feelings of a people subjugated to the ruling elite; or to give citizens the forlorn hope of clinging to the vestiges of what was once pride at being Kenyan.
Last week's blockade of certain key roads in the city was a clear demonstration of hard power and the insidious progression of autocratic tendencies. Ostensibly to control the spread of Covid-19 through the strict enforcement of an 8pm to 4am curfew, hundreds of commuters found themselves stranded at roadblocks set up by the police.
Caught in the resultant jam were essential service providers and those seeking emergency health services. While the intentions may have been noble, the enforcement smacked of insensitivity to needs of Kenyans. The police came across as a force rather than service to tired Kenyans for the following reasons.
First off, the blockades were set up without prior warning. In other jurisdictions where soft power is exercised, the police do not revel in trapping offenders. In fact most of those breaking the law do so consciously, disregarding a raft of warnings.
Take a quick survey and help us improve our website!
Take a survey
For example, on highways, clearly written signs for kilometres on end, alert motorists about speed enforcement by camera. The cameras themselves are in designated places so that those who violate limits do so deliberately.
Contrast that with Kenya where signage on speed restrictions is either faded or non-existent and where cops lurk in bushes to jump at one with cameras whose readings are indubitably rigged to the detriment of alleged offenders.
Second, the blockades failed to consider that there is no reliable public conveyance system. Those who attend to the ruling elite in supermarkets, gas stations, hospitals and salons work long arduous hours and must depend on unreliable matatus to get home.
Further, major roads in the city are being renovated leading to gridlocks on virtually all arteries. For many, it is practically impossible to get home before curfew starts.
Third, the government appears removed from the plight of businesspeople. Wayua Muli, a media practitioner, puts it in perspective when she says, "you close your business too early, and it is not worthwhile owning the business in the first place and the government does not offer you any relief in these stressed times. What to do?"
One hopes that the ruling elite appreciate that hard power has its limits; that holding curfew violators overnight is quixotic hope in lieu of solutions that actually help citizens.
Mr Khafafa is a public policy analyst