Church should encourage Kenyans to go for Covid jab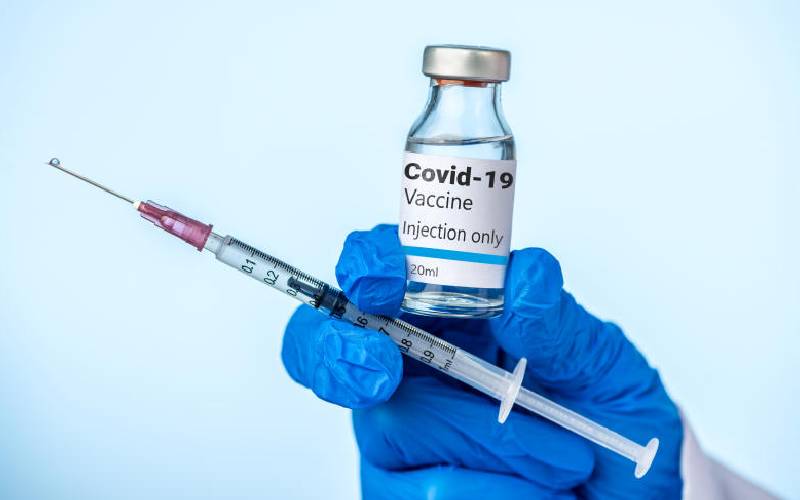 Coronavirus infections are on a steady upswing yet again. From under 100 daily cases not so long ago, the numbers rose to 633 on Saturday last week. Sixty-eight people have died from Covid-19 in the past 15 days.
Experts have blamed the upsurge on the reopening of schools. A new coronavirus variant is also suspected of fuelling the spread.
While that may be true, there are other contributing factors. For instance, politicians have been crisscrossing the country and mingling with supporters, caring less about the risk such huge gatherings pose. To compound matters, majority of the people who attend the rallies don't wear face masks or even bother to keep social distance.
And that's not all. In streets across the country, only a small percentage of people bothers to wear face masks. Kenyans have thrown caution to the wind. That is a boon for the virus.
There is need therefore to ensure that Covid-19 containment measures are followed to the letter.
But while we demand that the Government enforces these measures, we also plead with religious organisations to support initiatives that can help defeat the pandemic. There is no doubt religious groups have greatly aided the battle against this enemy. They have been have been tirelessly reminding their congregations on the need to take precautions and ensuring that containment measures are observed in places of worship.
That said, the scepticism expressed by the Kenya Catholic Doctors Association (KCDA) over Covid-19 vaccines can only make matters worse. The Church is a voice of reason and when it speaks many listen. So it is likely that some people will take the association seriously and shun vaccines. That would be unfortunate.
Vaccines are seen as the only sure way out this horrendous pandemic. Millions of people have already been vaccinated mostly in the rich nations. As a result, these countries have started to report a reduction in the number of deaths and infections. Importantly, no major side effects associated with the vaccines have been reported. It is, therefore, wrong to discourage Kenyans from taking the vaccines.
Encouragingly, some within the Catholic Church, among them Nyeri Archbishop Anthony Muheria, a Covid-19 survivor, have dismissed the advisory. That is laudable. The top leadership of the church, and indeed, all religious groups should speak in one voice on vaccines.