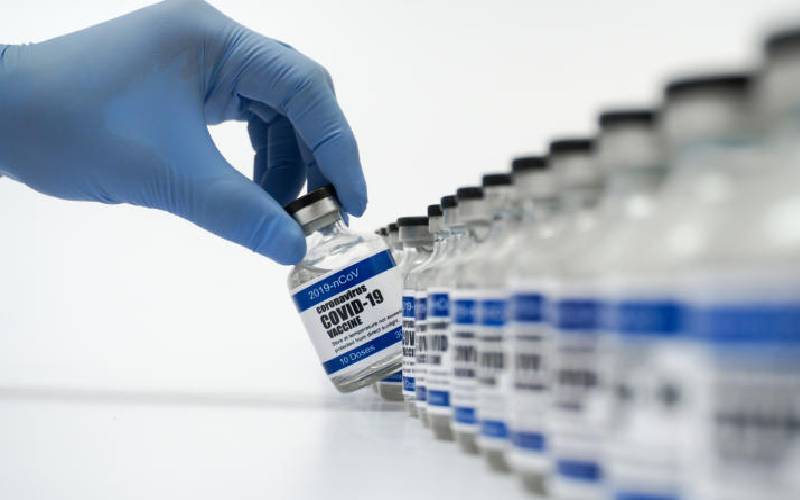 UN Secretary General António Guterres last week described the goal of providing vaccines to all as "the biggest moral test before the global community".
He was spot on. Provision of vaccines is indeed the biggest moral test of our times. There is no doubt that many governments care for the lives of their people. That's why they have been in a rush to acquire vaccines in as many doses as possible.
Quoting the Duke Global Innovation Centre, the BBC, for instance, says Canada has ordered 388 million vaccine doses, enough to inoculate each its citizens five times over; the UK has ordered 367 million doses, which can vaccinate its population 3.7 times; the US has ordered 1.2 billion doses, enough to vaccinate its population twice over. Yet, the African Union has ordered 672 million doses, enough to vaccinate 38 per cent of the continent's population.
While having a lot of vaccine doses is definitely good for citizens of the rich countries, it inevitably denies many other people living in less endowed countries around the world access to the life-saving jabs.
That's why, as Guterres noted last week, progress on vaccinations has been uneven and unfair. Shockingly, although 130 countries have not received even a single dose of vaccine, 10 countries have already administered 75 per cent of all vaccines.
Africa will receive 90 million vaccine doses by the end of this month, enough to cover only 3 per cent of its population. Fortunately, amid the scramble for vaccine,s which has seen the rich go for 'more than their fair share', there are a few voices of reason.
They include Guterres who has called for more equitable distribution of vaccines; Unicef Executive Director Henrietta Fore, who has warned that to get out of the pandemic we have to ensure everyone accesses vaccines, including those in conflict zones; French President Emmanuel Macron, who has asked the US and European nations to allocate up to 5 per cent of current vaccine supplies to developing countries; and World Health Organisation Regional Director for Africa Matshidiso Moeti, who has termed it deeply unjust for most vulnerable Africans to wait for vaccines while lower-risk groups in rich countries are made safe.
We must heed these voices if are to defeat this pandemic. Hoarding vaccines can only make matters worse as the virus will keep on spreading and mutating, complicating matters for the entire world.