Deal with mounting garbage problem in our urban areas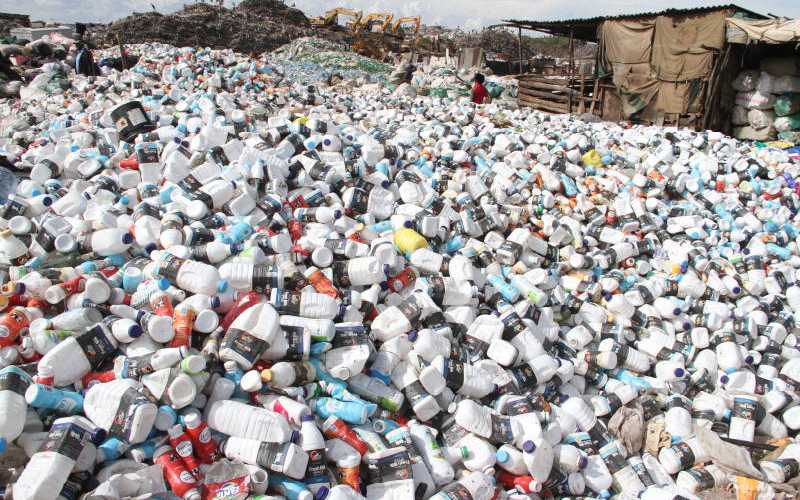 Waste disposal is a challenge that cuts across all urban centres in Kenya. Despite the advent of devolution, which took services closer to the people, not a single county government has managed to overcome the challenge of garbage disposal in urban areas. Where could the problem be?
A common feature in our urban centres is uncollected mounds of garbage within estates and market centres. Nairobi, Mombasa, Kisumu, Nakuru, Naivasha and other big towns bear the biggest burden, perhaps due to poor planning, uncontrolled infrastructural development and an exponential growth in urban populations. These, however, do not excuse the laxity exhibited by the National Environmental Management Authority and County governments in keeping our environment clean.
Nairobi City's dumpsite at Dandora is a breeding ground for diseases and crime as gangs jostle to control it and scavenge for whatever little that can be salvaged and turned into cash. When the Nairobi Metropolitan Services (NMS) took over some functions of the county government last year, it hit the ground running.
Indeed, within days, NMS collected 250 tonnes of garbage from the Shauri Moyo (Burma) market, giving hope that finally, something was being done. Unfortunately, that effort has not been sustained and piles of garbage still dot Nairobi's landscape. In a new and promising development, NMS has partnered with Kenya Electricity Generating Company to turn the mountains of waste into energy. However, this will take time because the law demands that for such an undertaking, a feasibility study must be undertaken to ascertain the effects the project could have on the environment.
Most of our rivers and lakes are choking because all sorts of garbage including plastic waste and industrial effluent end up in them. Studies have shown there is plastic in the salt we consume. There is growing concern that fish from some of our lakes, like Nakuru, decomposes within minutes as a result of water pollution, a consequence of poor garbage and industrial waste disposal.
Air pollution from uncollected garbage and resultant respiratory diseases are another area of concern. In its 'Global Assessment Report on Disaster Risk Management 2019', the World Health Organisation said 800 people die every hour as a result of the dirty air they breathe and air pollution kills millions globally every year. These are glum statistics we can lower by doing the right thing. Effective ways of disposing of garbage must be found, and the sooner the better for everybody.