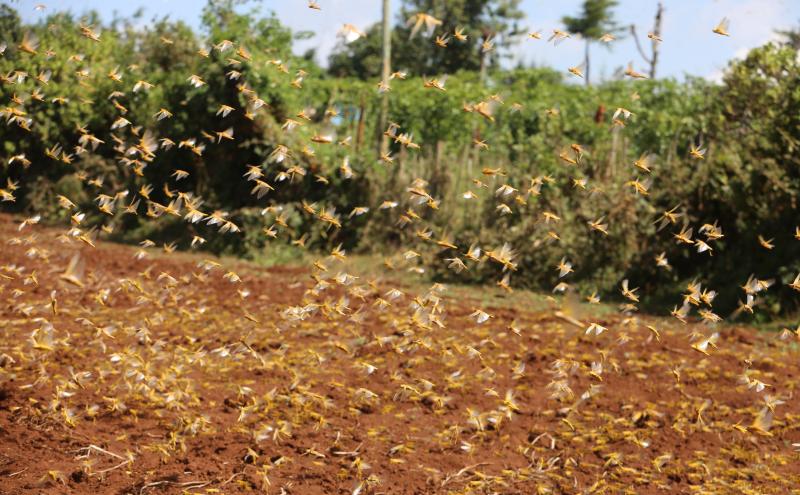 The threat of locusts refuses to go away. From the time they invaded Kenya in December 2019, it has been one concerted effort after another to get rid of them. However, with new invasions, it seems like those efforts are yet to bear fruit as envisaged.
Seemingly, Ethiopia provides fertile breeding grounds from where the locusts move out into neighbouring countries. Two weeks ago, a new swarm crossed into Kenya from Ethiopia through Moyale and has since spread to Wajir, Garissa, Marsabit, Samburu, Laikipia, Isiolo and Meru counties. The Coast region is not spared either as hopper bands were sighted near Taita Taveta.
The need for greater co-operation between the Eastern Africa countries in tackling this threat cannot be overemphasised. Solo efforts might not be the answer, especially if the efforts in other countries are not concerted enough. Time and again, the government has reassured citizens it was equal to the task of containing these invasive insects, and there is no reason to doubt it.
Surveillance and mapping officers deployed to track the locusts have a duty to constantly update relevant government institutions on their movement. Only then can aerial spraying on a wide scale be effective. On their own, and given their meagre resources, farmers cannot cope.
Read More
Unchecked, the locusts will occasion massive food shortages and the depletion of scarce vegetation, especially in the arid and semi-arid counties. Were that to happen, pastoralists stand to lose large herds of their animals to lack of food. According to scientists, a locust swarm comprising 500,000 insects can consume, on any given day, food that can feed 2,500 people. We cannot afford such wastage, which is why government should double its efforts.