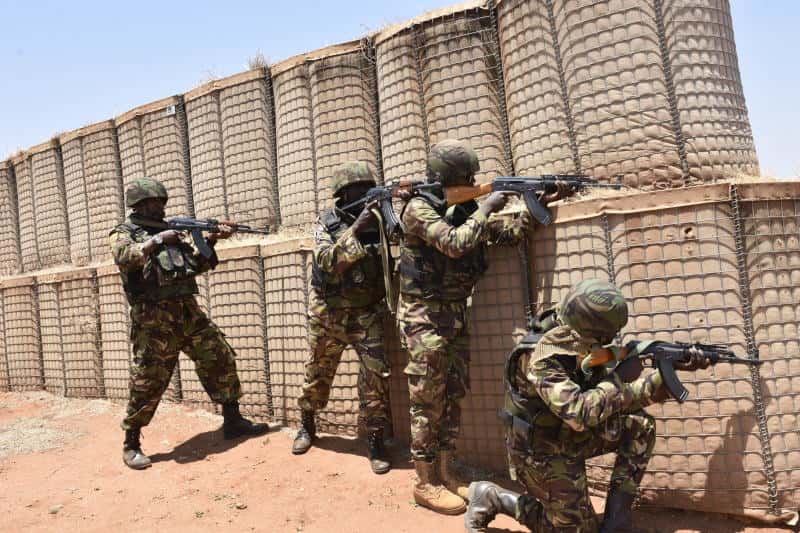 Since our troops entered Somalia on October 16, 2011, Kenyan regions bordering Somalia have never been at ease.
Mandera, Wajir and Garissa counties continue to suffer intermittent terror attacks orchestrated by the Al-Shabaab militia despite relentless efforts by our gallant security officers to keep the outlaws at bay.
For instance, on December 18, a chief was abducted and beheaded by suspected Al-Shabaab militants in Wajir County. The same day, the militants destroyed a communication mast in Mandera County. Early this month, a police officer was killed after the terrorists attacked a police patrol base in Fafi, Garissa County.
There have been other similar attacks in the border regions, many which our vigilant security officers have managed to foil.
Read More
But while Kenyans have persevered attacks by these cowards who carry out their heinous missions, sometimes under the cover of darkness, we must not allow Somalia government forces and other militants to battle it out openly on our soil.
According to Mandera MCAs, there is a possibility of Somalia combatants squaring it out in the town. Members of Somalia militia by the name Janan, they say, some in armoured vehicles, are already in the town while Somalia government soldiers are massing on the border. As a result, families living close to the border have abandoned their homes out of fear.
Unfortunately, this is not the first time Somalia combatants are threatening to bring their wars to Kenya. In March this year, the Kenyan government issued a strong statement after fighting between Somali National Army and its Jubaland region forces spilled into Mandera.
"Foreign soldiers," it said, "in flagrant breach and total disregard of international laws and conventions – engaged in aggressive and belligerent activities by harassing and destroying properties of Kenyan citizens living in the border town of Mandera."
The government further termed the incursion "an unwarranted attack by foreign soldiers with the intention of provoking Kenya".
We urge the government to speak in a similar tone over current goings in Mandera. If the warring parties cannot thrash out their differences amicably and must find a solution through the barrel of a gun, they should do it inside Somalia. Bringing their wars to Kenya, displacing Kenyans and destroying their properties again would indeed be an act of provocation that should not be tolrated.
The government's foremost duty is to protect the lives of citizens. For that reason, it should — through negotiations or force, if necessary — ensure that Mandera residents are not harmed by these foreign forces.