We have a duty to protect Tanzanian asylum seekers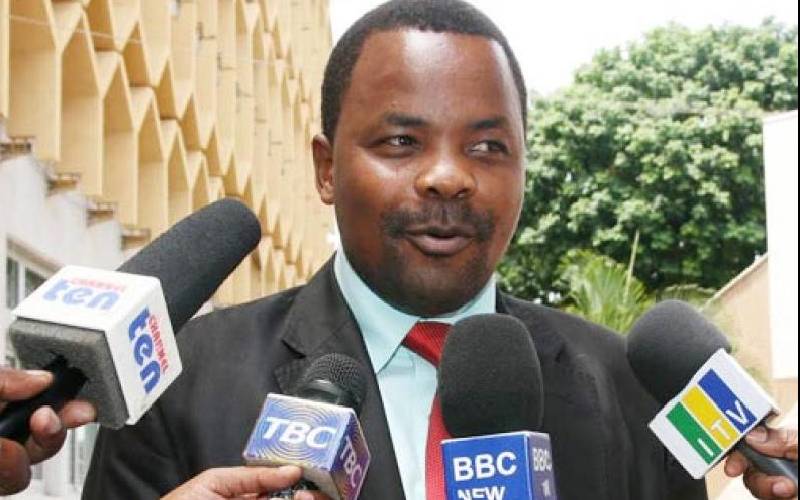 Police are holding a Tanzanian opposition politician after he crossed into Kenya on Sunday without clearing with the Immigration department. According to his lawyer, Godbless Lema (pictured) failed to clear with Immigration because he feared that would have led to his arrest as Tanzania police were pursuing him.
Mr Lema is not a criminal. We all know what's going on in Tanzania. Lema was among opposition leaders who were arrested for calling for peaceful protests over the recent elections, which they alleged were rigged in favour of President John Magufuli. They were later released without charge.
We cannot tell whether the threats they allege are real, but we know for sure they have a good reason to be afraid. Chadema presidential candidate Tundu Lissu has also expressed fears for his life and is currently holed up at the German embassy in Tanzania. Mr Lissu survived death by a whisker after he was shot 17 times by unknown gunmen in 2017.
He now claims to have received calls from two anonymous persons warning that they had been directed to 'finish him up once and for all'. Tanzania opposition leaders have become a target of the increasingly intolerant Magufuli government. They have a good reason to feel unsafe.
Kenya has a responsibility to protect them especially when they put their trust in us, like Lema and his family have done. That is why we laud President Uhuru Kenyatta for ordering police to release the politician unconditionally. Lema had been detained at the Kajiado Police Station.
Further we commend the president for volunteering to give Lema and his family asylum. That is what progressive countries do. Under international law, Kenya has a responsibility to protect anyone who feels their lives would be in danger if deported to their countries.
We have a moral obligation to protect Lema and his family. Many Kenyan politicians including Koigi Wamwere and Raila Odinga sought and got such protection when they feared for their lives in Kenya.
Kenya must not accede to any attempts by Tanzanian authorities to have her deport Lema, or any other politician who might seek refuge here. Returning them to Tanzania would not only be a blow to the politicians, but also to the democratic ideals that we stand for.
Finally, African Union should reprimand Tanzania over the unwarranted crackdown against the opposition. The politicians have a right to air their views over anything and even protest as long they do so peacefully. That's what democracy is all about.