Use diplomacy to solve Ethiopia dam dispute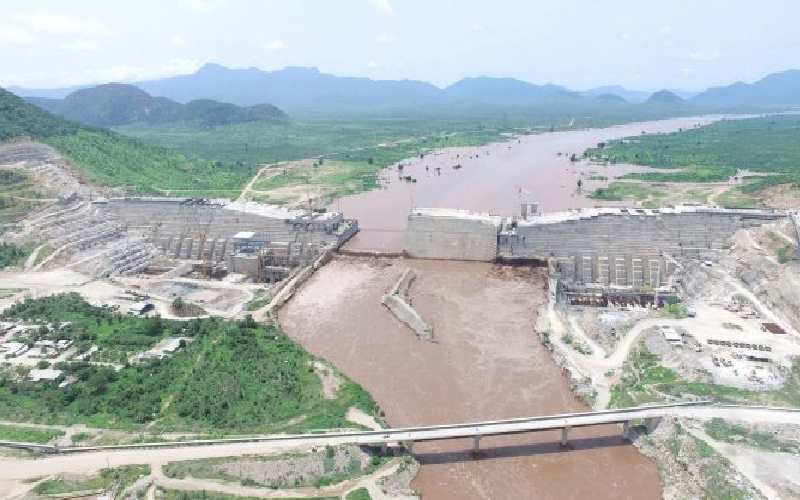 US President Donald Trump's remarks that Egypt should blow up Ethiopia's mega-dam on the Blue Nile have sparked a diplomatic row.
Construction of The Grand Ethiopian Renaissance Dam (GERD) commenced in 2010 along the Blue Nile with the aim of generating over 5,000 Mega Watts of electricity for Ethiopia.
Ethiopia acknowledged that the construction of the dam could have negative effects on Egypt, a country that is fully dependent on the Nile waters, and Sudan. This led to a consultative meeting between the three countries in 2012 and Egyptian President Mohammed Morsi visited Ethiopia to assess the project.
A follow-up meeting was held in 2014 that gave rise to the Malabo Declaration through which President El Sisi, who succeeded deposed Morsi, agreed to the construction of GERD, albeit with some conditions. But despite the conditions, Egypt has harboured misgivings on the effects of GERD, concerns that cannot be dismissed.
However, Trump's exhortation to Egypt to bomb GERD is unfortunate because war is not a viable avenue for dispute resolution. Both countries should follow the route of diplomacy by involving the African Union and the United Nations as happened in 2019 when delegates from both countries brought up the matter at the 74th United National General Assembly in New York.
Egypt's concerns have largely been Ethiopia's violation of some of the provisions of the Malabo Declaration. On its part, Ethiopia views some of Egypt's demands as a violation of its sovereignty. These are issues that can be resolved amicably at round table discussions. Flexing muscles or even taking arms will only aggravate matters.