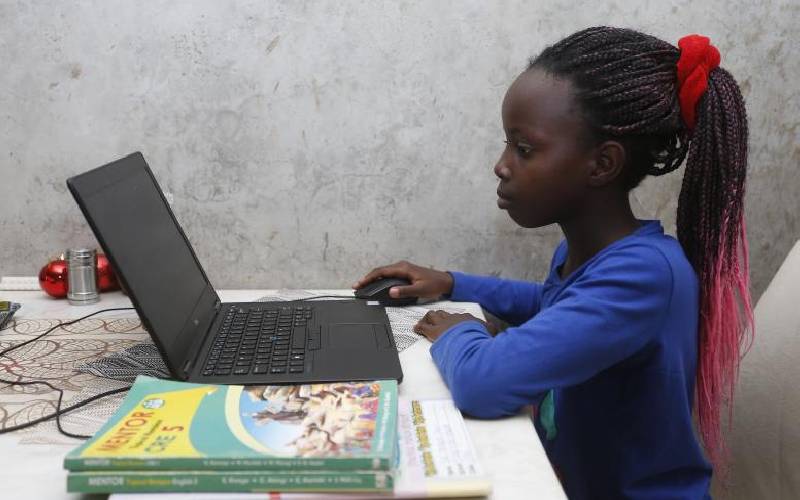 Following the closure of learning institutions in March, Education Cabinet Secretary George Magoha has been sending mixed signals on when schools will reopen.
While some universities are on the way to partially opening after satisfying stringent protocols to guard against the spread of Covid-19, only about 50 per cent are positively working to be compliant.
The government's focus seems to be on institutions of higher learning, leaving out primary and secondary schools where, ideally, the focus should be.
With more than 12 million learners in 23,000 primary schools and 8,000 secondary schools, the government will have to stretch itself to meet its own goals towards making the learning institutions safe.
The Sh13.3 billion earmarked for the expansion of schools is a drop in the ocean.
If the money were to be divided equally, each school would get Sh55,000, which cannot do much.
Primary schools are overcrowded, which makes it impossible to observe social distancing should schools reopen this year. Besides, most of the primary schools are in a sorry state; no doors, missing windowpanes, inadequate desks and toilets.
Above all, most lack water that's critical to keeping Covid-19 at bay. Without sufficient quantities of sanitisers, water supply, face masks and expanded classes to accommodate fewer learners per class, reopening before Covid-19 is vanquished puts lives of learners at risk.
The government should therefore be preoccupied with ensuring classrooms, dormitories, lecture halls, tutorial rooms and laboratories are well spaced and have proper ventilation instead of simply hastening plans to reopen schools at the earliest possible time.