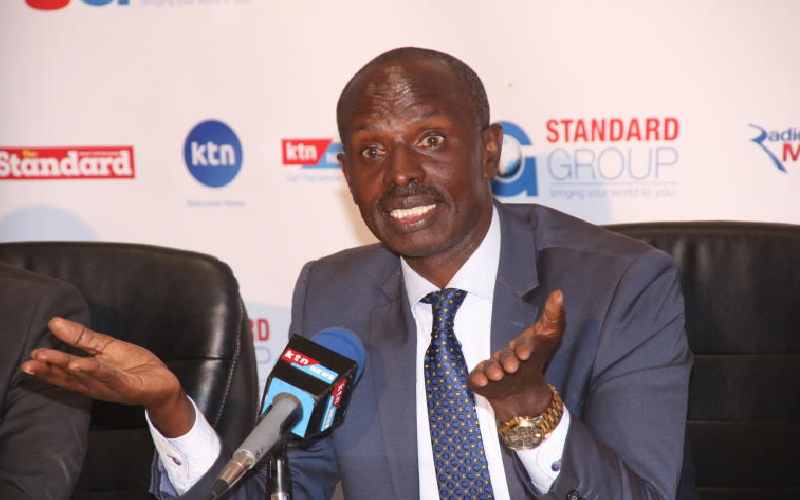 The Kenya National Union of Teachers (Knut), one of the strongest trade unions in Kenya, is struggling. In just one year, there are revelations that the union had lost 136,256 members.
Knut has lost about 78 per cent of its membership since July 2019. Attendant to the shrinking membership, Knut has also lost Sh853 million in member contributions.
The result of this has been the inability to pay loans that has led to the auctioning of the union's property in some branches. Added to this, Knut staff have lost their comprehensive medical cover besides salary cuts.
The genesis of Knut's problems could be the run-ins it has had with the Teachers Service Commission (TSC). Between 2015 and 2016, repeated and prolonged industrial action by teachers paralysed learning across the country. Knut's opposition to the new Competency-Based Curriculum did not endear it to the government. Last year, TSC notified Knut of its intention to terminate a recognition agreement that has existed since 1968. TSC pointed out that Knut no longer met the threshold of 110,000 members for the recognition to be effective.
Read More
Having lost most of its membership to rival Kenya Union of Post Primary Teachers, Knut has lost its bargaining power on teachers' remuneration. This, however, shouldn't have happened.
Essentially, TSC and Knut play complementary roles that should have precluded any friction. The issues that place the two on a collision path could easily have been ironed out had militarism not assumed the upper hand.
Everything possible should be done to ensure Knut does not go down the precipice. Its role and duty to teachers remain relevant.