Save Kakamega residents from needless pain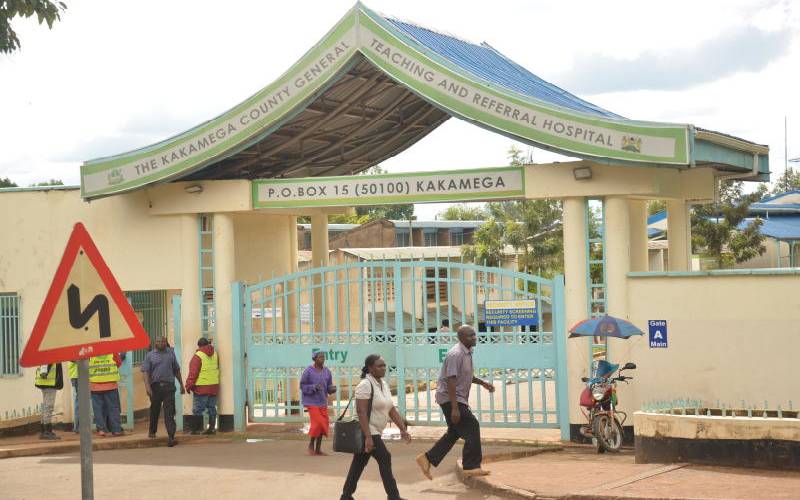 The main hospital in Kakamega County is suffering from multiple ailments. Kakamega County Teaching and Referral Hospital lacks essentials, some of them very basic, that every health facility worth its name should have.
Doctors have revealed that the facility has run out surgical needles, disposable gowns, anesthesia drugs, surgical masks and disposable gowns.
It also has no reagents and is therefore unable to do blood sugar, pregnancy and malaria tests. X-ray services have not be offered for the past four months because there are no films. Blood for transfusion is also hard to come by.
In addition, services in the maternity ward, renal unit, laboratory and theatre are also affected.
This is unfortunate. While we don't know yet what has led to the sad state of affairs, there is little doubt that money is at the heart of the crisis.
One would expect the referral hospital to be better equipped considering that it has a pivotal role in the war against Covid-19. One would have expected that the county government would have directed the bulk of its resources to health.
But regardless of what precipitated the hospital's poor health, the unending tussle in the Senate over revenue sharing has not helped matters. Senators should look at the faces of suffering and dying in Kakamega to understand the damage their endless squabbling and egotrips have wrought.
As the drama in Senate continues, the national government and well-wishers should consider saving Kakamega residents from further agony by chipping in with medical aid, donation or even a loan.