Police cannot enforce the law by breaking it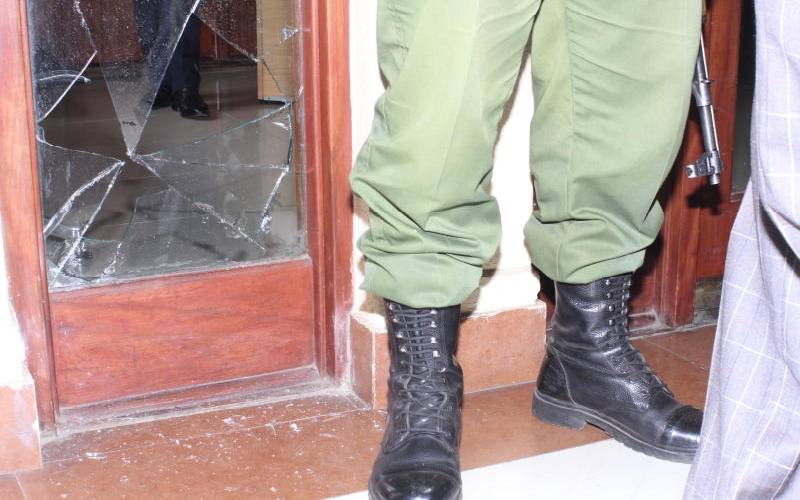 Not a day goes by without reports of police brutality. It is as if police officers have the mandate to operate outside the ambit of the law and get away with it. From abductions, extra judicial killings and unnecessary harassment of civilians, police officers have caused despondency in many parts of the country.
It is inconceivable that the very people charged with enforcing the law, driving criminals out of society have chosen to act like criminals. In Kocholwo village, Elgeyo Marakwet County, residents claim police officers team up with assistant chiefs to terrorise them. Often, the police officers raid peoples' houses at night and beat them up on tramped up charges.
Where an individual has broken the law, the right thing to do is arrest the culprit and charge him or her in a court of law. The police cannot continually use their guns and uniforms to extort money from civilians by acting as the prosecutor, judge and jury. The Kocholwo case is just but one of many across the country that portray the police in bad light. What baffles is why authorities are reluctant to weed out rogue officers from the service.
Now that Covid-19 containment measures have been tightened, rather than diligently enforce the law, unscrupulous police officers see an opportunity to extort. Civilians unfortunate enough to be caught without a face mask, or in the curfew hours are cash cows for rogue police officers. Police officers' attitude work against efforts to contain coronavirus.
Police officers must respect the sanctity of life and the freedoms enshrined in the constitution. They cannot claim to be enforcing the law by breaking it.