Leadership rot in Nairobi is a huge blot on service delivery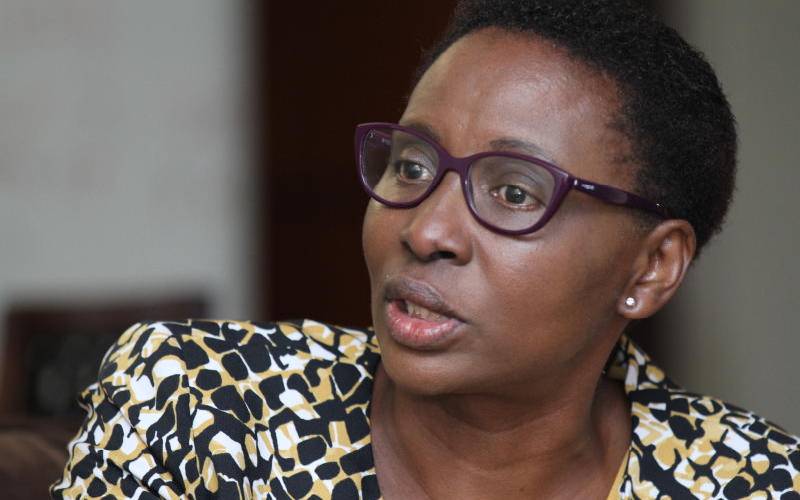 To an independent observer, even as the musical chairs of leadership at Nairobi's City Hall continue, the old bad habits have refused to go.
The leadership of Kenya's capital city seems to have turned rudderless and visionless, with factions battling each other in what can only be described as absolute absurdity.
Since 2017, immediately after the elections, Nairobi residents hoped that the situation will change for the better and that service delivery would be the mantra of the new leadership.
Sooner, the house became a theatre of tragicomedies which have continued unabated with just about two years to another election.
If it is not Members of the County Assembly (MCAs) and Speaker Beatrice Elachi (pictured) fighting, it is Governor Mike Sonko embroiled in a tussle with the same.
The entry of the Nairobi Metropolitan Services (NMS) under Major General Mohammed Badi was therefore expected to restore some sanity but it seems to have made a bad situation worse.
It is now not clear who is fighting who, and for what.
City Hall has become more of a police line with security officers drawn from the different formations of the National Police Service stationed there with unclear orders.
This is the time to call the city fathers to order. Kenyans are hardworking people whose only mistake – it seems – is to always put into office people who barely care for them.
The least that these selfish leaders can do, if they cannot work together is to resign, maybe dissolve the entire city leadership and come up with a new formula to manage the capital city.
The wrangles must stop before it is too late. Kenyans cannot wake up to work hard, pay taxes, fight Covid-19 and still be expected to entertain childish and mediocre behaviour by elected leaders.
Perhaps it is time city residents began another channel and thought about their leadership and how it should be administered. The current prescribed method seems unsustainable.
Kenyans should not be paying their leaders to fight physically and hurl insults on national television. Therefore, this is the time to change how business will be conducted at City Hall.