Fighting terrorism not an excuse to torture, kill
EDITORIAL
By Editorial | Jan 23rd 2020 | 2 min read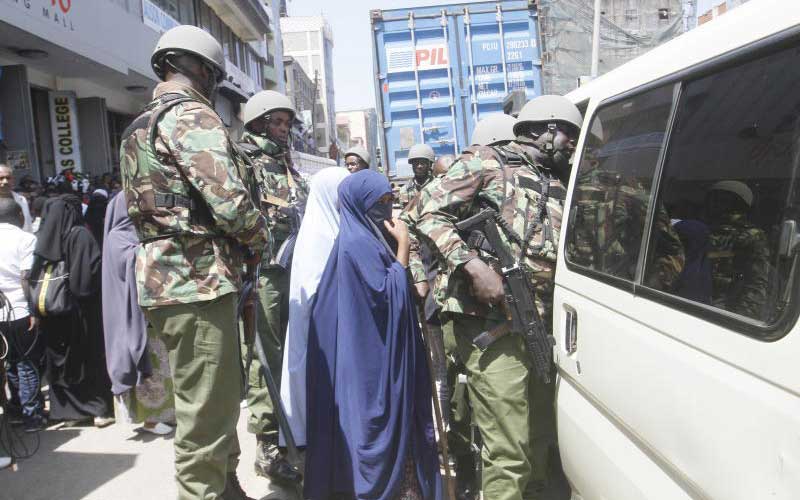 Civil society and human rights activists are up in arms following President Uhuru Kenyatta's order to the police to vigorously fight the war on terror.
The president's latest order was prompted by Al Shaabab attacks in Lamu and Garissa early this month. Several lives were lost in the attacks. Thus, the president's concern is understandable, as much as that of the civil society is justified.
Though the country has suffered colossal losses – death, physical and emotional trauma and loss of property- the fight should not be used to terrorise the innocent. Torture is illegal and revelations that Treasury paid Sh800 million as compensation to past victims of state (police torture) should be reason for concern. Cases of extra judicial killings abound, especially at the Coast where, under the guise of fighting extremism, terrorism and drug trafficking, some youth have fallen victim of police excesses. In Nairobi's low end housing estates, youth have lost their lives to police bullets for no other reason than that they were at the wrong place at the wrong time.
Ideally, the police ought to engage more in intelligence gathering and surveillance. That is how other countries have successfully thwarted threats. In fact, there is more to gain in arresting a would-be terrorist than in killing them, because then the security community can harvest as much intelligence as it would love to.
Winning public trust that could lead to free flow of information is an imperative for the police if it wants to succeed in its endeavours.
Ensuring that police officers are motivated and funded well, with the right equipment and skill, will eliminate the threat of terror.