State must equip officers to stop IED killings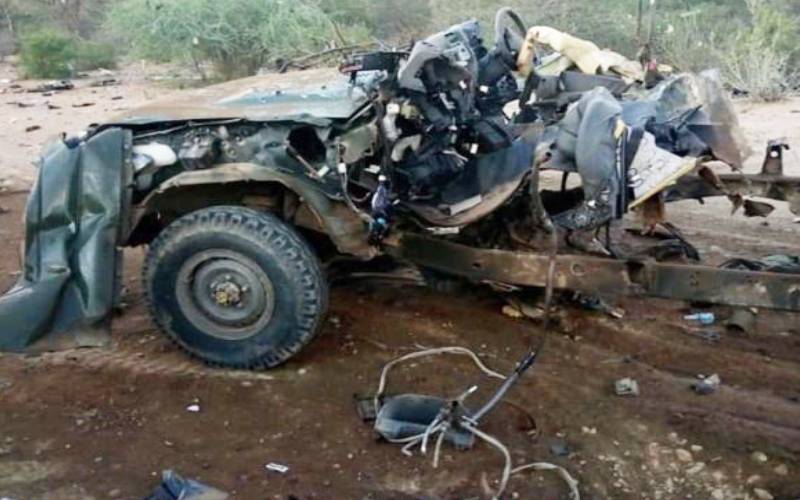 The Kenya-Somalia border is increasingly becoming risky for our security officers. Although the security agencies have made major strides in the fight against al-Shabaab, which have greatly reduced the number of attacks by the terror group within Kenyan borders, cases of police officers and reservists losing their lives while on patrol along the border are becoming a little too frequent.
Last Saturday, 11 GSU officers on patrol in Liboi, Garissa County, were killed after their vehicle ran over an improvised explosive device planted by the terrorist group.
Similar incidences of officers getting killed after their patrol vehicles ran over IEDs abound.
They include the deaths of two officers in Liboi in May 2017 and another five in the same county in June last year.
In both cases, the officers were killed in open-back Toyota Land Cruisers that offer no protection against the explosive devices.
It is saddening that even after such deaths, our officers continue to patrol the border on pick-up trucks and sham Chinese-made armoured personnel carriers, despite the omnipresent danger of running over IEDs.
The Government should do everything to provide its officers with proper armoured personnel carriers.
Undeniably, the Government has spent a lot of money in boosting the capacity of our security agencies in the recent past. It, however, needs to set aside more money to bolster the security of the officers who wake up daily to protect Kenya from the al-Shabaab menace. If our security officers continue to be this vulnerable, despondency among the citizenry will be rife.