Fighting corruption for success of the Big Four agenda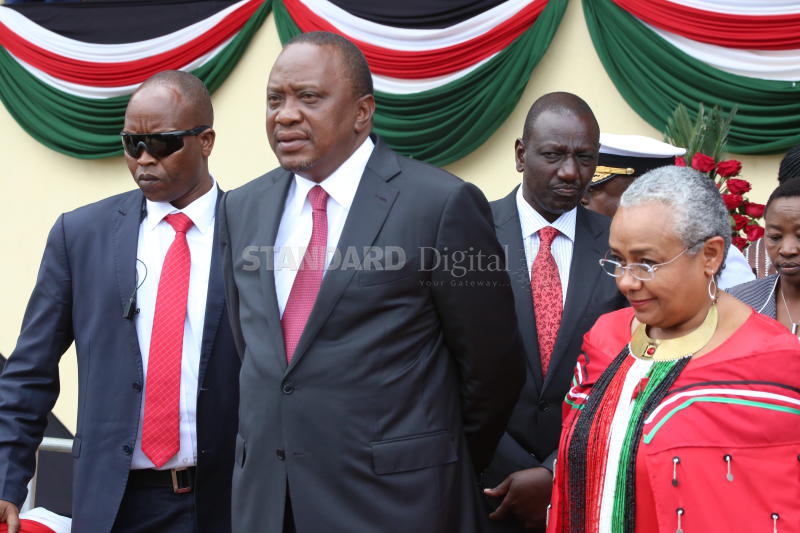 Kenya's 2018 Madaraka Day celebrations were held amidst hope. Like the original Madaraka Day in 1963, it was preceded by a contested election. Among the differences was that the1963 elections were ideological rather than personal. Another difference was that the loser, Ronald Ngala and his Kadu party, accepted defeat and watched winner Jomo Kenyatta start dismantling the 1962 Lancaster House-imposed Majimbo Constitutional experimental structure.
While great hope filled the air on that first Madaraka Day in June 1963, concerns on fighting corruption featured in the 2018 Madaraka Day activities. National prayers, through handshakes and hugs, gave hope and a "truce" in political warfare.
The anxiety was partly because the August 2017 presidential elections were personal because the incumbent, Uhuru Kenyatta defeated Raila Odinga, but Raila had adamantly refused to concede defeat. Some supporters imagined themselves as "revolutionaries" and set out to scuttle Uhuru's dreams of transforming the country in socio-economic terms
And even as he started his final term, it was clear that unless something is done to cure corruption, history will judge Mr. Kenyatta harshly for squandering the goodwill to fight corruption.
Massive theft and looting in public service seemed to conspire to undermine the Big Four agenda geared to cement Uhuru's legacy.
Although it is not the first time that reports of massive looting of public funds have come out, the scale and the publicity accompanying it were huge, disconcerting, and destructive to the Big Four agenda.
National justice
To rescue the Big Four, Uhuru mounted efforts to diffuse trouble through well-orchestrated institutional shake-up as well as political "handshakes" and "hugs". An anti-graft crusade seemingly started with reorganizing the national justice establishment. The executive appointed new or moved some officers around. Thus the Attorney General, Solicitor General, deputy public prosecutor, director of the CID, and deputy IG either resigned or were reassigned.
There was then the Uhuru-Raila handshake cooling political temperatures, followed by Ruto-Kalonzo handshakes and a lot of Uhuru-Raila-Ruto-Kalonzo "hugs" in a breakfast prayer meeting. Initially, the Uhuru-Raila handshake created political confusion as Raila made it appear as if the "handshake" implied constitutional overhaul.
Uhuru firmly rejected that implication and Raila, while in England, reacted by repeating his claim that he won the 2017 election. Since there was also discord in the Jubilee camp, Uhuru castigated politicians mainly because they tend to divert attention from the Big Four. The reprimand indicates disunity in the Jubilee political household, symbolised by Nairobi Governor Mike Sonko's antics.
There also appeared to be different and unpublicized institutional "handshakes" and "hugs" between the Executive and the Judiciary, in coordinating the fight against clever misdeeds. Chief Justice David Maraga declared support for Uhuru's anti-graft campaign. He encouraged Kenyans in Diaspora that President Uhuru was serious on the fresh anti-corruption crusade. With the media active in exposing graft details in the NYS and NCPB and dubious land deals, and new anti-corruption "justice" attitude in place, it was time to pounce on some graft masters.
The looting
The timing of the pouncing, coinciding with Madaraka Day celebrations, provided good drama. Being serious about "war" on graft, public appetite for more prosecutions increased as actors on social media made fun of the looting. The expectation is that the process will rope in more than bureaucrats and net the "untouchables". These would include high flying personalities, bank executives, and such top politicians as governors and legislators.
Netting prominent personalities would show an increasingly assertive president ready to put down Big Four detractors; political as well as the economic looting kind. In handling detractors, however, there are two possible outcomes relating to the touching of the "untouchables" to consider.
First, holding those "big people" to account will boost Uhuru's Big Four agenda. Second, it could also disrupt the Big Four if the untouchables happen to wield big political clout. Uhuru's challenge in protecting the Big Four, therefore, is to balance conflicting demands and expectations in order to maintain "the peace" while attempting to prosecute the "untouchables." He has to be on top, or the "handshakes and the hugs" will end up being a "truce" in political warfare.
Prof Munene teaches history and international relations at USIU; [email protected]