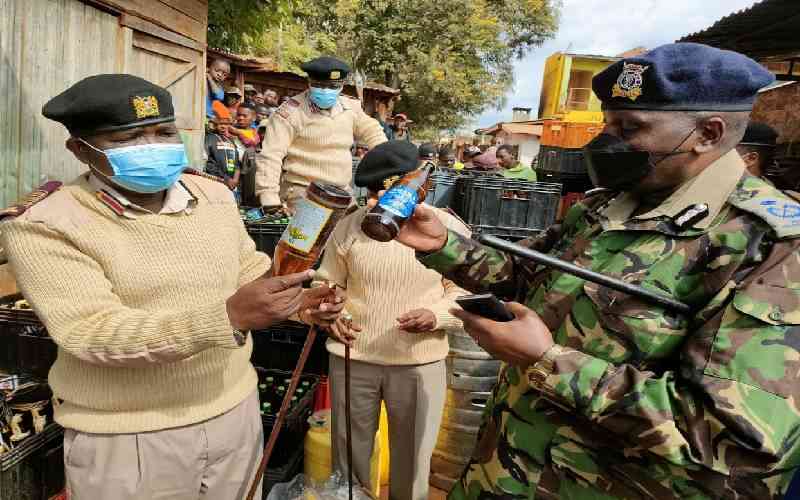 Police in Embu are holding two people suspected of processing illicit alcoholic beverages at Ugweri shopping centre within Embu East Sub-county.
This comes after five people died and four others lost sight after consuming the brew within the Karuku area of Mwea in Mbeere South Subcounty.
Last week police raided and dismantled a processing plant within the Ndune area of Makima in Mbeere South Sub-County and five suspects were arrested.
The Embu County Commissioner Eddyson Nyale, however, refuted claims that the five had succumbed to the brew adding that investigations are underway to establish the cause of the death.
"When one consumes alcohol, crocodile meat and other products you cannot be sure what killed a victim, let's wait until investigations are complete," said Nyale.
On Saturday, police carried out an operation in the area where the incident happened and in the process dismantled an illegal plant before arresting two workers.
The police said the main suspect managed to escape and is being sought by the Police.
Nyale said his officers will not relent in the fight against illicit brew in the area.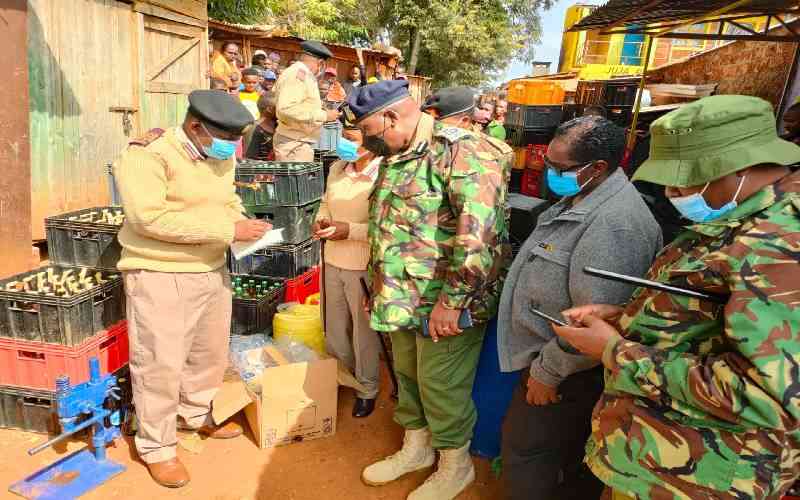 In less than two weeks, police have dismantled three illegal processing plants and arrested suspects who were arraigned in court.
The Embu County Police Commander, Daniel Rukunga said they had confiscated items used to process and repackage the alcohol content.
He said those arrested will help the police with investigations to capture the main suspect who was at large.
Several bottles of different alcoholic brands were recovered, a capping machine and Chemicals believed to be used to make illegal alcoholic drinks.
Benson Ndegwa a resident of Karuku said it is unfortunate that the village has lost five people at once.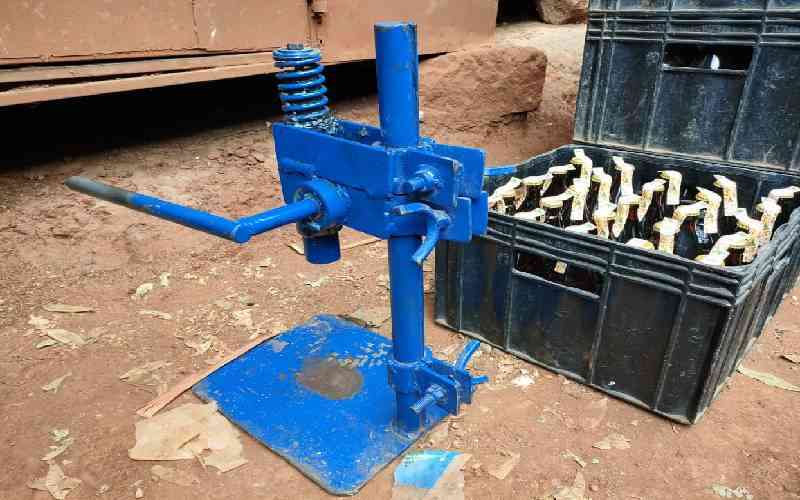 "We decided not to keep quiet as our people die of illicit brew, the future generation is doomed with the illicit brew when the government fails to act," he said.
His sentiments were echoed by John Njuki who said the village had lost energetic men who the whole village depended on.
Njuki said it is unfortunate that the alcoholic dens are well known but authorities have taken no action.
While Julius Ngugi accused police and the area administration of failing to take action but only collecting bribes from the illicit brewers, Sam Ferguson disputed the allegation by authorities that the victims had died after consuming crocodile meat.
"We have been eating the meat and no one has ever died for a long time, let them reign on the Illicit brewers," he said.