Boda boda operators torch Lions Academy school bus in Embu [Photos]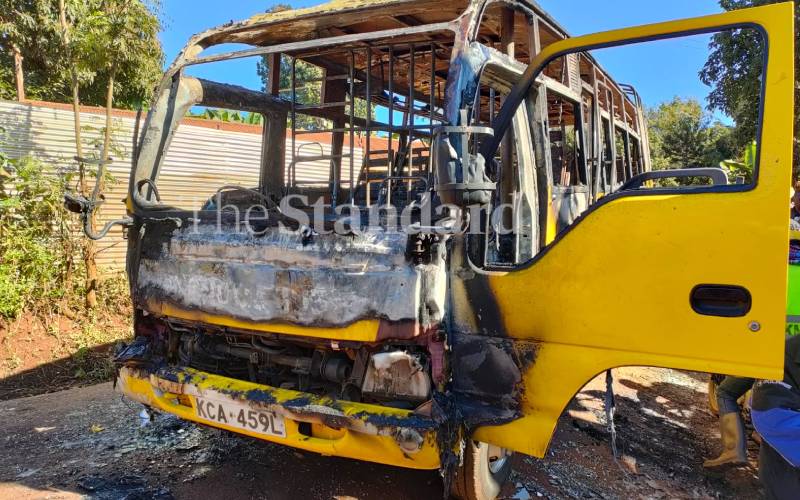 Police in Embu are investigating an incident in which a school bus belonging to Lions Academy, a primary school, was set ablaze by boda boda operators.
The incident happened this morning at around 8am. There were no children on the school bus at the time.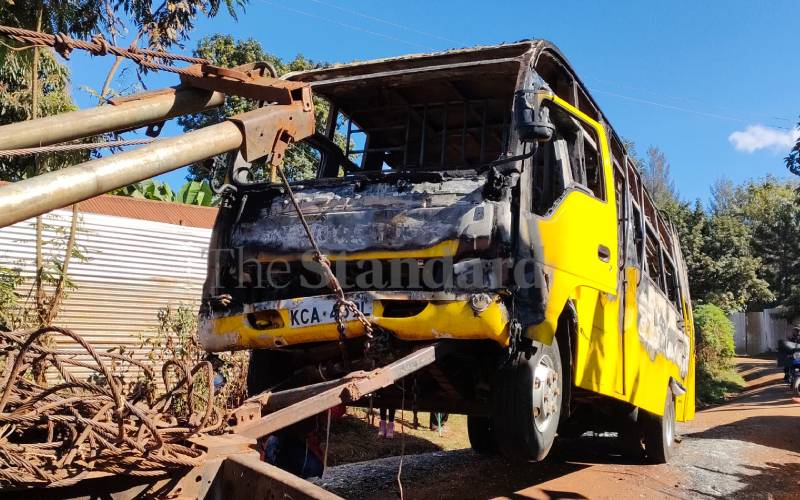 Inviolata Imani, the acting Embu West Subcounty police commander, said the driver of the bus escaped after being attacked by the operators.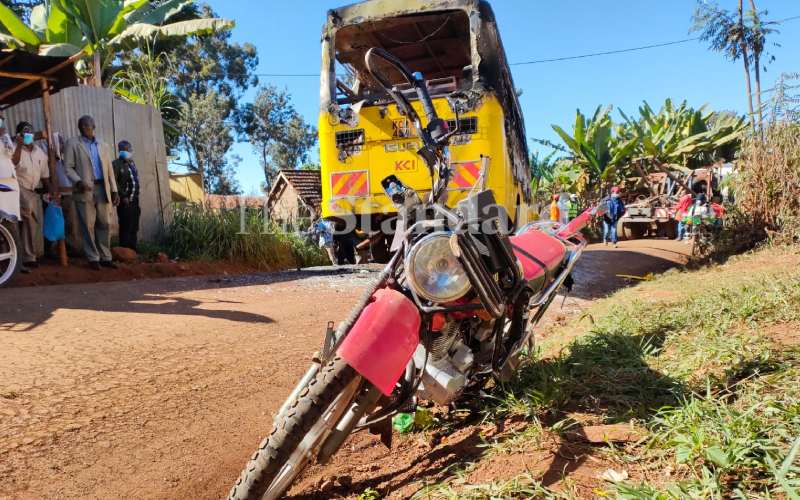 The riders were reacting after a head-on collision that involved the school bus and a boda boda operator.
Resident Ruth Muguna said, "The boda boda rider was from dropping a child at Michael Primary School."
Imani said the boda boda rider died on his way to the hospital.
"We have not traced the driver who escaped after being assaulted by the riders," Imani said.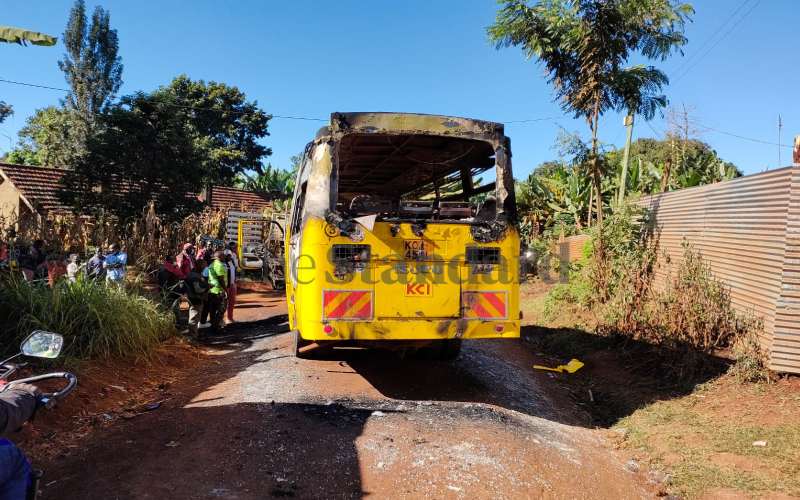 She said the matter is under investigation and warned residents against taking the law into their hands.
Muguna requested the people plying the road to reduce speed as many pupils use the road.
Martin Muchira, the chairman of boda boda operators in Embu County and the Eastern region, condemned the incident, saying those who torched the bus are hooligans and not boda boda operators.
Witnesses said the motorbike and bus driver were both speeding.
Eric Mugambi, a boda boda operator, said there is a need to put up speed bumps on the route used by school buses and motorbikes.