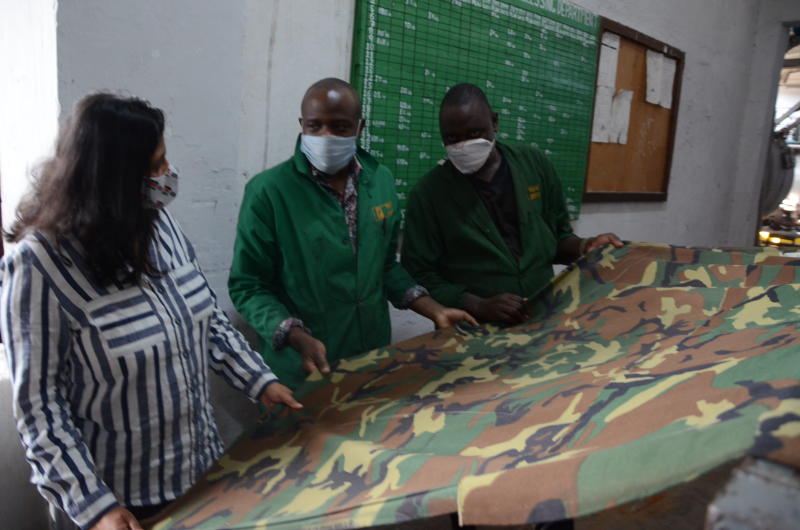 A minor accused of posing as a police officer while committing a crime in Meru town has been released on Sh50,000 cash bail.
The 17-year-old was charged in court alongside a mechanic identified as Alex Mwiti alias Kashada.
The pair was in the company of two other suspects who escaped arrest on the night of April 25 at Go Down in Meru town.
The two appeared before Chief Magistrate Stella Abuya and denied the charges.
The court was told the two resisted arrest by police officers Bashir Hussein and Vincent Kadiga, prompting the officers to fire in the air to scare the suspects.
Mwiti and the minor denied being in possession of a government store, namely jungle jacket belonging to the National Police Service suspected to have been stolen or unlawfully obtained for use in criminal incidents.
State prosecutor Fridah Mbaya told the court police officers were on patrol when they ambushed the gang.
This comes after DCI boss George Kinoti denied any use of police uniforms and guns in committing crimes within the country.
This comes amid concerns about an increasing number of young people, mostly teenagers who have been convicted of serious offences.
The 2019 economic survey report indicated a spike in the number of children in juvenile centres.
The survey said the highest percentage increase in the convicted prison population was recorded for juveniles.
According to the survey, some 2,241 children (17 years and below) were committed to detention centres for committing a serious crime. This was up from 1,556 in 2017.
The most common crimes for those arrested are theft, murder, sexual offences, and being in possession of narcotics.