COVID-19: Family buries mother and daughter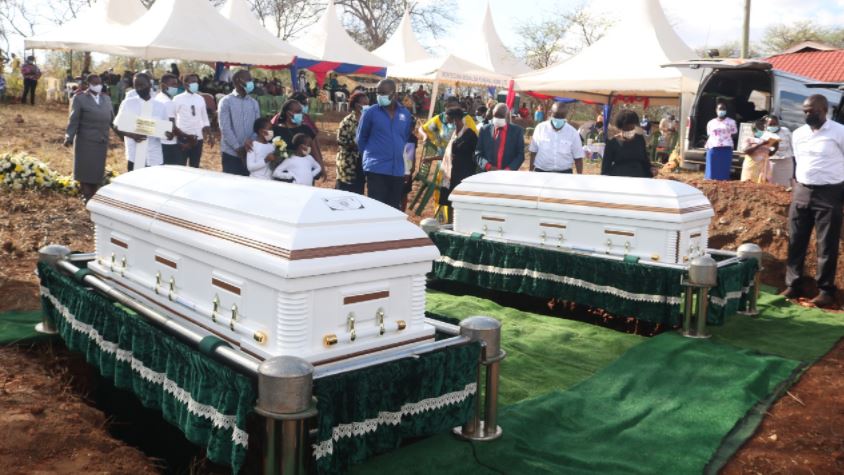 A somber mood engulfed Kigwambiti village in Mbeere North Sub County during the burial of a scholar and his mother who died in Nairobi over Covid-19 related ailments.
Dr Patricia Wawira died at Nairobi Hospital on March 13, barely a day after the mother Catherine Ngungi Njuki died.
Before her death, Dr Wawira who left behind one child worked for IOM as the national project development and policy officer.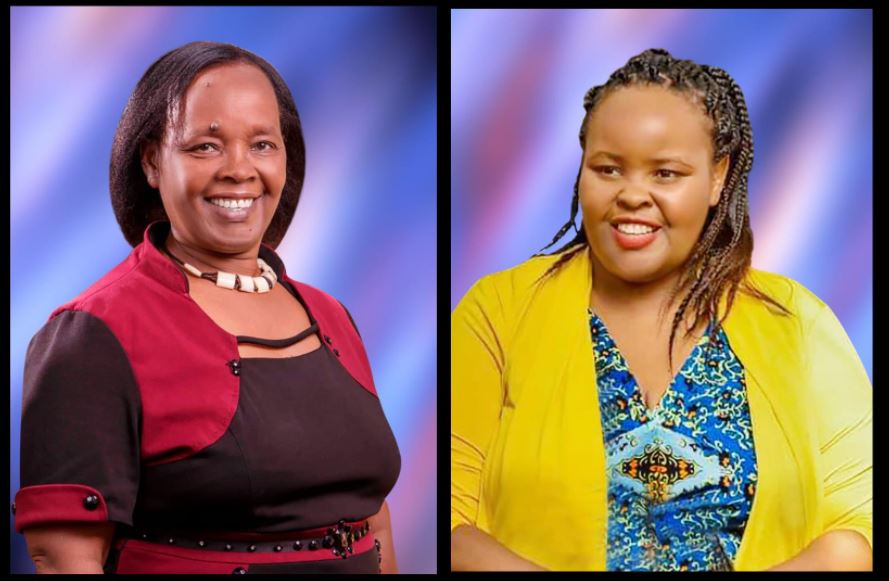 Dr Wawira, 47, died hours after penning down a heart-moving eulogy, in which she celebrated her late mother as loving and caring but little did she know she was to succumb to the deadly virus that has so far claimed thousands of lives across the globe.
Eulogizing her, friends termed her as a person who loved and cherished her friendship.
"She maintained friendships for years and made time to enjoy her friendships with friends. Patricia had a deep love for people." friends eulogized.
Family members also eulogized her as a caring person who always had a soft spot for the less fortunate and always wanted to help.
"You were such a gentle soul Pat. Mum always told us that even as children, you could not raise a hand to hit any of us," the children said.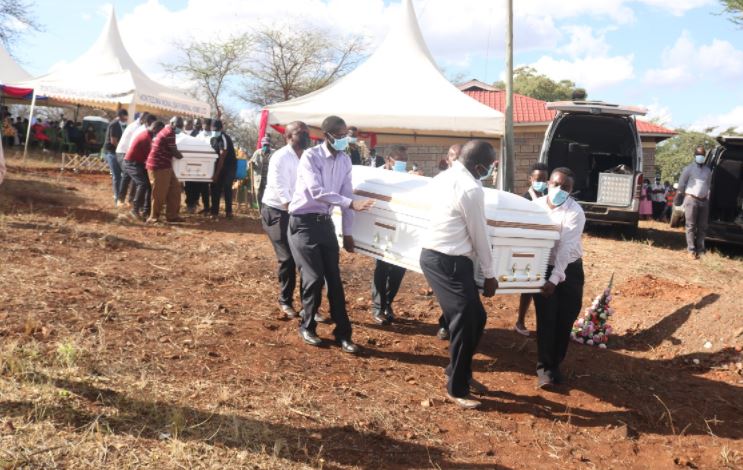 Her husband, a Zambian, who works in Australia did not make it to the funeral but sent a condolence message.
Alex Njuki eulogized his wife Catherine as a person who provided leadership when called upon.
"You taught for 40 years. You left an indelible mark in the education of the girl-child," said Njuki.
Nicholas Wakenda, a first cousin to Dr Wawira confirmed that the two members of the family succumbed to Covid related ailments.
Wakenda, an employee of KEMRI observed that the family members were in a panic mode having lost the two, hence the reason they were hesitant to talk about the cause of the death.
"As a family, we are devastated by the deaths and I urge families to be extremely careful with the third wave of Covid. Do not trust anyone in the family but observe all protocols. Wear masks, wash hands with soap and keep distance even at home," Wakenda advised.
Wakenda noted that all the other members of the close family had been tested for Covid and results turned negative, adding that Dr Wawira's father had been discharged on Saturday from a South C hospital having healed from Covid 19.
"No Member of the family is at risk now. The son and the house girl were all screened and the last person who was at risk was the late Dr Wawira Njuki," added Wakenda.
Duncan Mbui, the MCA Evurori ward and who was the only politician who attended the burial challenged the national and county governments to consider a massive sensitization and civic education to fight the myth associated with the Covid vaccine that was rolled out a few weeks ago.
He said Embu MCAs would present themselves on Friday to receive the jab just to encourage other residents to follow suit.