Meru Law Courts closed over Covid-19 cases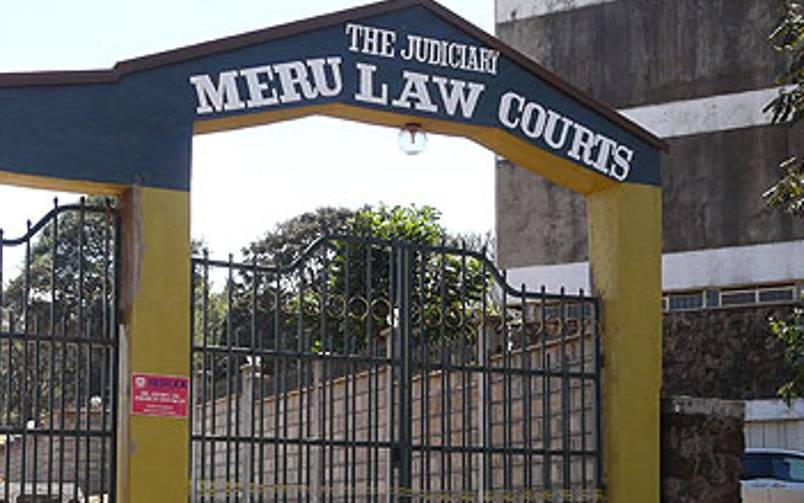 In-person court operations and services at Meru Law Courts have been suspended following a coronavirus outbreak.
According to a memo issued by Chief Justice David Maraga on Sunday, November 22; staff at the courts, advocates and their staffs tested positive for the virus prompting the decision. The suspension, which begins tomorrow, will be effective for two weeks to allow for intervention measures to prevent the spread of the virus.
"…court users and justice sector partners, after consultation with key stakeholders and public health officials, it has been decided that all in-person court operations and services at Meru Law Courts be and are hereby suspended for 14 days with effect from Monday, November 23, 2020," reads part of the memo.
The Chief Justice has however given a leeway for the urgent matters to be handled virtually. Justice Maraga has also said the court will resume operations after testing and clearance by the health officials.
"The presiding judge will issue further directions on the resumptions of regular court operations after the necessary testing of members of staff and upon the advice of Meru County Public Health Officials," he said.
On October 11, 2020, the Judicial Service Commission (JSC) announced the scale-up of court operations months after the Chief Justice made adjustments on March 15 to avert the spread of the virus.
"Following the advisory by the Ministry of Health (MoH), the JSC wishes to inform members of the public that it has now scaled up its operations.
In addition to the online services, the Commission has resumed physical operations strictly in compliance with the MoH Covid-19 protocols. Members of the public may now access the JSC offices in line with the laid down Covid-19 protocols," the JSC stated, in a circular which was signed by the Chief Registrar Anne Amadi.
The scale-up came after the country registered lower cases only for the figures to surge in the second phase of infections. Kenya currently has 75, 173 cases, 50,984 recoveries and 1,349 deaths.