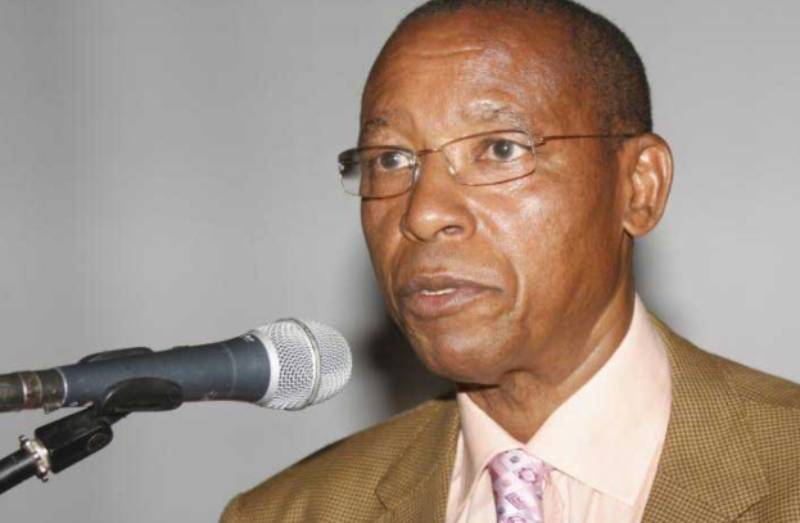 Mutula Kilonzo's life under the sun was as dramatic as it was eventful and confounding.
His classmates at the University of Nairobi recall a man who was focused to the core, who knew what he wanted, and who bared all his fangs to get there.
"Even when we were in school, he told me he would become the chairman of Law Society of Kenya (LSK), and that he would use it… he did exactly that a few years later," says Gerald Kithinji, Mutula's former classmate.
His son Mutula Kilonzo Junior tells of a man who was quite rowdy at a young age.
"He was a fighter from a young age. I am told he used to walk with open shirt in the village. He was very rowdy," Junior says.
He says his father was goal driven, to his last night, and "unbelievably ambitious".
Lawyer Ahmednasir Abdullahi recently revealed how Mutula taught them the value of charging the most in legal fees. Nobody loves cheap, he said.
A story is told how he dropped Paul Ngei like a hot potato at the height of his bankruptcy charges. He walked out on him right in front of the judge.
Leaving law for politics
By the time he was leaving law for politics, Mutula was one of the most expensive lawyers in Kenya, charging $1,000 an hour (more than Sh108,000 in today's exchange rate) for representation.
"I am one of the best lawyers this region has ever produced. I was the first East African to score a First Class law degree. I was the best student at the Kenya School of Law; I still have the present. I am as good as you can get, and I charge as much," he once told a TV host when challenged to account for his wealth.
The hallmark of his trait, however, was his love for confrontations. Some called him the Saul who turned Paul, although he kept insisting he never had a road-to-Damascus moment, and that people misunderstood him.
Once when in 1990s the done thing in LSK was to lambast Kanu, he turned up at an LSK event dressed in Kanu colours and took on all, including the mighty Gibson Kamau Kuria, accusing him of virulent attack on the Judiciary, which had poured "in the usual manner like water out of his mouth."
Told to apologise or be thrown out, he stood his ground and dared them to bring it on, saying they would have the most difficult time throwing him out. He later walked out but made sure to loudly indicate that he was doing so on own volition.
When former President Mwai Kibaki and former Prime Minister Raila Odinga were dithering on formation of a local tribunal to try post-election violence suspects, Mutula, then a Cabinet minister, shocked many by publicly calling on them to resign.
Serve same dose
He would later serve the same dose to President Uhuru Kenyatta and Deputy President William Ruto in the run-up to the 2013 presidential poll, opposing their candidacy.
"They can't, I am afraid... you can interrogate this to the top of Mount Kenya, you can go to the Indian Ocean, all the way to the bottom with a submarine. The fact of the matter is that you cannot be accused of crimes against humanity and within the same locality seek to lead the same humanity," he said.
His brutal honesty amazed many. Challenged as to whether he gossiped about James Orengo's taste and expensive suits as had been revealed by Miguna Miguna in his book, he quickly admitted:
"Oh yes, we did… but I don't know whether he ended up buying."
When in the run up to the 2013 presidential election he was asked whether Kenya had a good choice of presidential candidates, he dismissed all of them, including his own candidate.