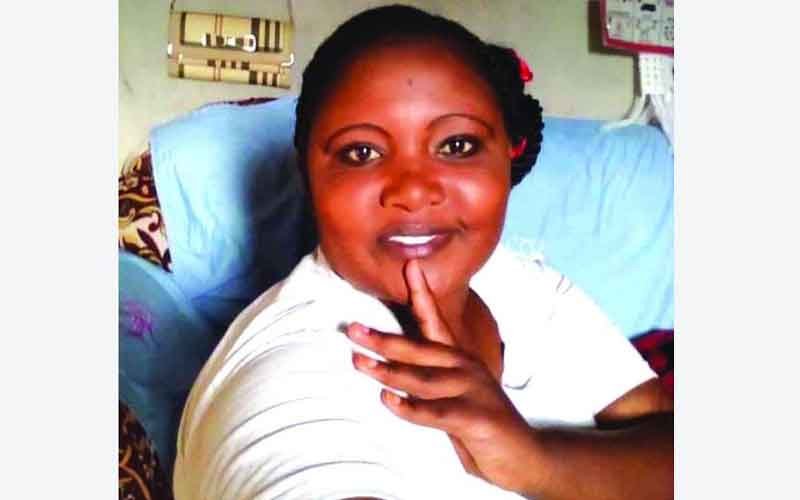 Residents of Kya Mavui Village in Mbooni, Makueni County, have been left shaken after an ex-husband chopped the hands of one of their neighbours.
The man is said to have used a machete in the ghastly act.
The man, Boniface Mutua, is said to have visited Purity Muthoki, 24, at her home on the pretext of reconciling with her. He had made similar trips in the past. According to Muthoki's father Makau, Mutua arrived at their home at around 9pm on Saturday, and no one suspected he had other intentions.
"Since he has been visiting us here since the time they parted ways with my daughter, we did not suspect he would end up doing such a thing. When he came, I left to finish some work in the neighbourhood," said Makau.
Read More
Muthoki was left behind with the father of their 10-year-old son. But all along, Mutua, who had travelled from Yatta in Machakos to see her, had a concealed panga.
"I heard loud cries from my home and as I returned to see what was happening, I met the man at the door rushing out," Makau said.
He said he found everything in a mess inside the room where the two had been, with blood all over the floor. Muthoki was lying on the floor, barely moving. Makau raised the alarm.
Villagers caught up with Mutua while he was fleeing, tied him up with a rope and stoned him to death.
Muthoki is recuperating at Makueni Referral Hospital where her hands, which were almost falling off, were amputated – there was no other course of action. Doctors confirmed she had 31 cuts on several parts of her body, but she was in a stable condition.
Dr Athman Lugogo, who led other medics in attending to her, said Muthoki would remain in the hospital for the next few days.
"We did resuscitation when the patient was brought in, before taking her to the theatre when we managed to amputate her two upper limbs," said Lugogo.
Chief Jeremia Makau said they had recovered the machete. Mutua's body was moved to Tawa Mortuary. Makueni Deputy Governor Adelina Mwau, who has been speaking out against gender-based violence, asked couples to seek help if they need it. Gender-based violence cases have continued to rise over movement restrictions following the government's partial lockdown of some counties and a nationwide curfew.