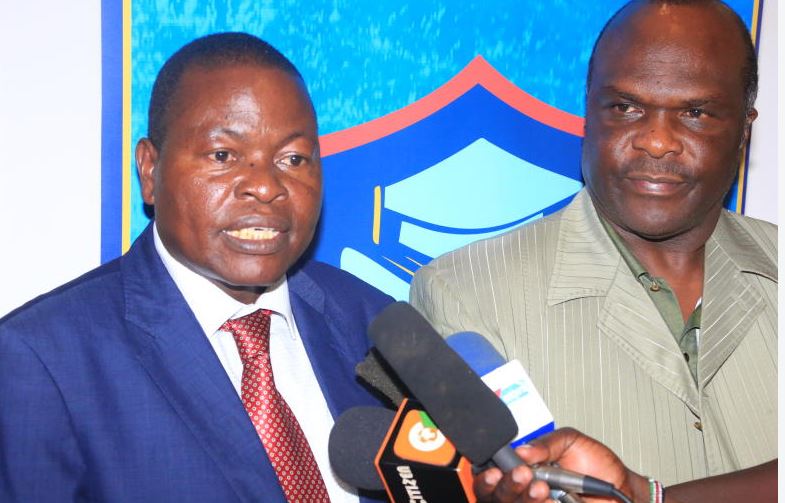 The Teachers Service Commission (TSC) has withdrawn six teachers from Ndooni Primary School in Kitui County following the murder of their colleague, Daisy Mbaluke.
The teachers' employer said it will not post any teacher to the school until their security is secured.
"The commission strongly condemns the unfortunate death of the teacher as there are better ways of resolving whatever issue it may have contributed to the death of Madam Mbaluka," read a letter from TSC.
The commission said it will not hesitate to take whatever measures, including petitioning for the closure of institutions where the security of teachers is at risk.
A group of parents stormed the school on Monday morning, leading to its closure. It was later reported that Mbaluka had been burned to death.
The development came as a teacher's union also called for the closure of the school in Kitui County.
Ms Mbaluka was reportedly reporting for the new term at the school on Monday morning when she was attacked.
Kenya Union of Post Primary Education Teachers (Kuppet) said the teacher was murdered following protests over poor examination results at the school.
"Kuppet is alarmed by the rising cases of violent attacks on public school teachers around the country, the most brutal of these was witnessed in Kitui where a teacher was lynched by parents protesting poor results," said Kuppet Secretary-General Akelo Misori.
Kuppet urged Education Cabinet Secretary George Magoha to close the school to allow for proper investigation.
"It is inconceivable that learning can take place in the environment created by this killing. You need to put in mind that the teachers are also parents," Misori said.
The union called on the Directorate of Criminal Investigations (DCI) to investigate cases in at least six other counties where parents invaded schools and attacked or evicted teachers.
On Thursday, police in Mutitu, Kitui East arrested two suspects over the brutal killing of the teacher.
Suspects who were identified as Wambua Mwangangi and Chris Kyalo Muli were arraigned over the killing of the teacher.
Kitui East Police Commander Consaga Malasi rubbished the narrative that the deceased was attacked by a mob. Malasi described the act as a 'well-orchestrated act of murder' and further revealed that the law enforcers are still pursuing more suspects.