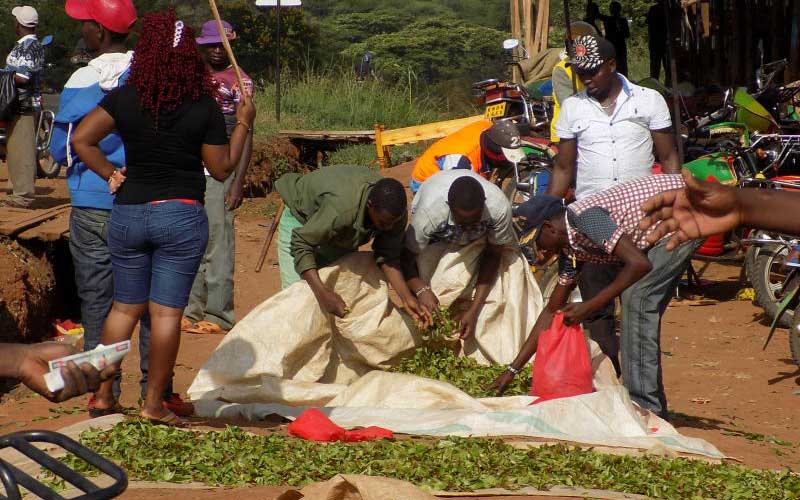 Muguka farmers and traders in Embu County are incurring heavy losses following a glut of the stimulant in the market.
The crop flowers abundantly during rainy season, leading to a bountiful harvest that causes prices to crush.
As at last Tuesday night, one kilogramme of the stimulant was going for Sh20 at the Kamuketha muguka wholesale market in Embu town, a far cry from the Sh1,500 traders were earning during the dry season.
Cecily Kariuki, a trader, said they were forced to throw away their stock for lack of market.
Ms Kariuki said they had bought the stimulant for between Sh50 and Sh100. Irene Muthoni, another farmer, said they had made a killing last month but the "time for reckoning" had come.
Read More
Ms Muthoni explained that supply was low during dry months because the crop needs a lot of water, adding that only farmers who could irrigate their crops benefited.
Marclus Kinyua, a trader and farmer, said muguka had improved their living standards. Mr Kinyua said in the 1990s when they grew cotton and tobacco, earnings were poor and many people lived in mud houses.
But after earning a decent income from muguka farming, many people had built stone houses, educated their children and made other investments.
Many shopping centres in Mbeere region also have booming economies, which residents attribute to muguka farming.