Ex-Igembe North MP summoned over unpaid legal fees in miraa suit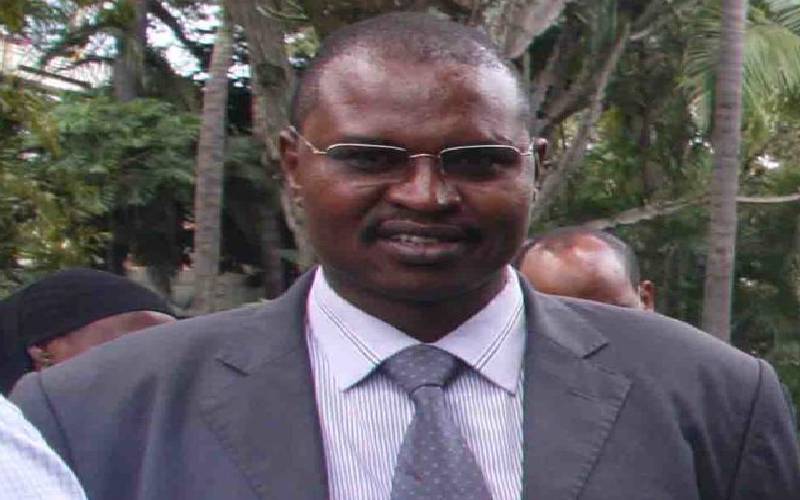 High Court has summoned three members of ad-hoc Committee that represented miraa farmers in the management of funds in 2013 over failure to pay legal fees to a law firm that handled the case.
Former Igembe North MP Joseph M'eruaki (pictured), Kimathi Munjuri alias Sakijo and Dave Ntawa Alias Blackie have been summoned to appear in court over failure to remit Sh536, 904 legal fees to lawyer Henry Kurauka.
The three were members of an ad-hoc committee that represented various committees and associations tasked with the custody and management of Legal fees that were raised by miraa farmers, traders, stakeholders and well-wishers in November 2013.
The funds raised were to meet legal expenses of the lawyers in the UK and the Kurauka & co advocate's law firms.
They have also been accused of publishing defamatory articles against Karauka in the media.
"In a move to justify their conspiracy and attempt to misappropriate Miraa Legal Fees Fund, the defendants have published scandalous, false, malicious, slanderous and defamatory statements," said Kurauka.
On August 29, 2019, Kurauka said M'eruaki and Munjuri maliciously and wrongfully published in print and broadcast media misleading and defamatory words against him.
"Unless orders are granted, the defendants will continue to publish defamatory posts damaging the plaintiff's reputation," reads court documents
"I am seeking an injunction restraining the respondent from misappropriating or putting into their personal use the Mira Legal Fees Funds deposited at the co-operative bank save for payment of outstanding legal fees to Kurauka & Co Advocates," added Kurauka.
He added the defendants and other committee members refused to meet him to agree on his legal fees and payment thereof.
The court duly ordered that Kurauka be paid Sh536,904 in respect of the petition for miraa ban by Nacada according to the orders of justice James Makau dated April 1, 2019.
Kurauka said the orders have not been appealed against and no application has been filed to set aside the lawful and constitutional orders of the judge and the deputy registrar.
The legal fees incurred in the suit in respect of miraa ban in London are yet to be paid by the defendants.
It is contended that the plaintiff ought to be paid more fees than the lawyers in UK because he rendered more services thereof.
He was supposed to be paid by Miraa Farmers and Traders and stakeholders.
The case will be heard on October 23, 2019.