Don't accept dirty money, Mutua tells church leaders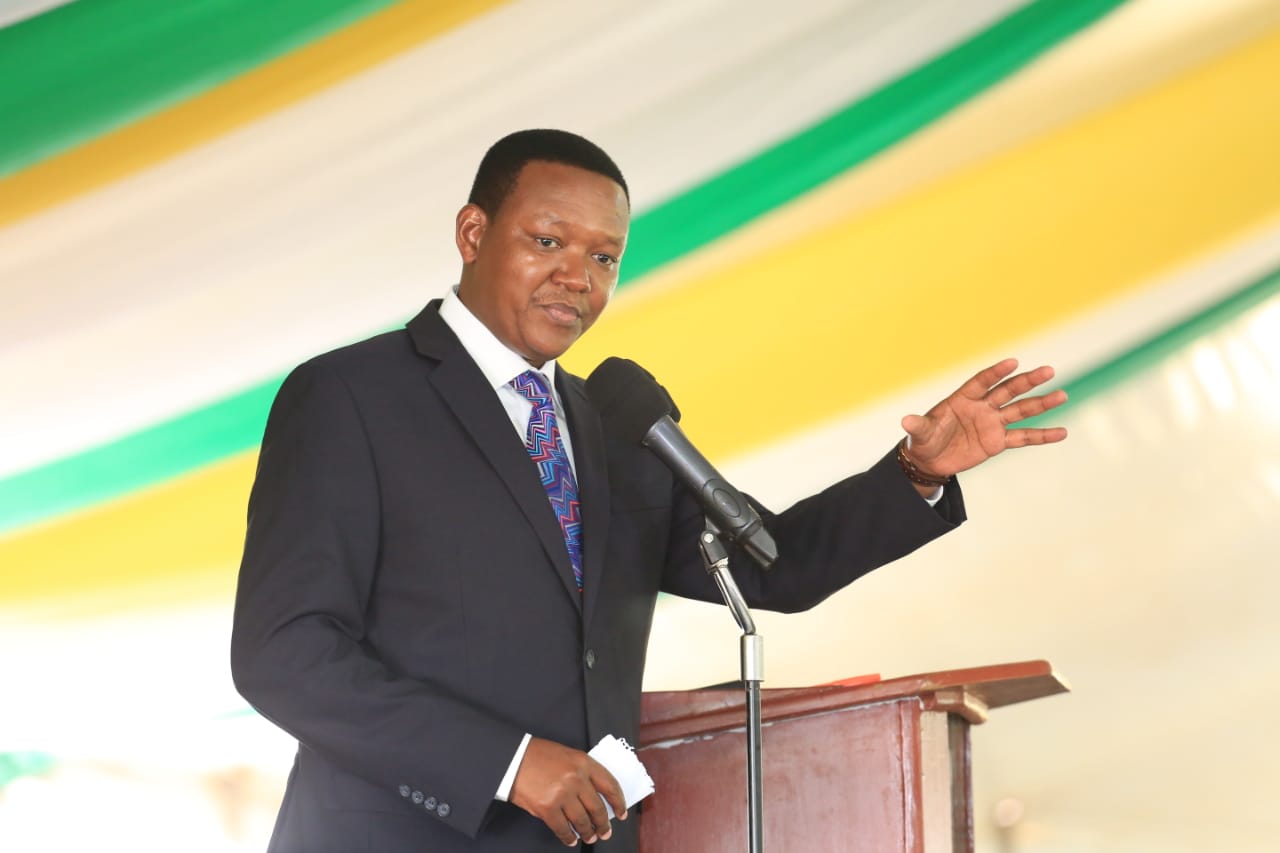 Maendeleo Chap Chap party leader Alfred Mutua on Sunday rekindled the debate on the role of churches in fight against corruption in the country, challenging clerics to reject 'dirty money.'
Addressing thousands of faithful at Africa Inland Church (AIC) Kasarani in Nairobi, Mutua said religious leaders have an obligation to question the source of any money offered in churches, saying God cannot accept a dirty offering.
Mutua, who was hosted by the AIC presiding bishop, Silas Yego said church leaders should interrogate suspect offerings brought in churches, particularly by political leaders.
"It is not right for bishops and reverends to say they will not question the sources of money brought as offerings to churches. God does not need corruption money to get his work done," said Dr Mutua who is also the Machakos governor.
The governor who championed for the plight of the majority of poor Kenyans warned that the country's economy was being destroyed by rampant corruption and challenged Christians to rise up against the vice. "As a church, we should reject dirty money, it doesn't matter. If (governor) Mutua bring in church money that you suspect is proceed of corruption, you should question its source," he said.
The youthful governor who has engaged a top gear in his quest to ascend to the presidency said Kenya needed a generational change in leadership and challenged political leaders who have served the country for a long time to avoid clinging on power.
"As a country we appreciate the work done by the founding fathers of our Nation. They did a marvelous job in setting a firm foundation of this country. Kenya is now stable. However, it has come to a point where Kenya now needs a fresh crop of leaders like me to take the country to the next level," Dr Mutua said.
The governor asked the church to pray for him and back him as he prepares to face other opponents, to which the faithful responded in cheers.