Crackdown on companies polluting River Athi to begin next week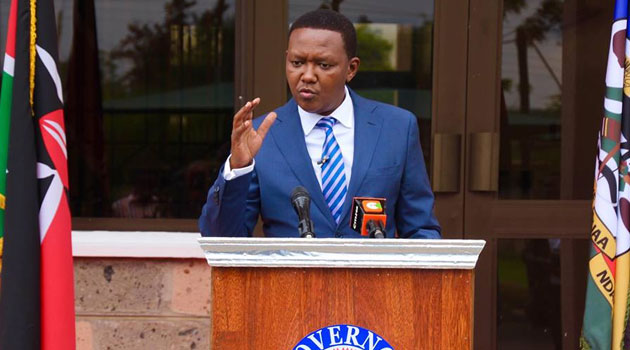 Machakos Governor Alfred Mutua has warned companies polluting the River Athi of dire consequences.
In his statement to newsrooms, Governor Mutua said his government will begin a crackdown on the companies polluting the river starting next week.
Below is his statement:
CRACK DOWN ON POLLUTERS TO START ON TUESDAY, MARCH 30th, 2019
Further to my statement on pollution of the River Athi, I wish to notify all those involved that my Government will start a crackdown on those who are poisoning our rivers, starting this coming Tuesday, March 30th, 2019.
In as much as we support the growth of industries and manufacturing, this has to be done in an ethical and proper manner. Conservation of the place we call home is essential and balance between industry and the environment is non-negotiable.
Making money cannot be used as an excuse to kill our children, youth and parents.
Just because our people struggle in poverty and do not have a voice when it comes to economic issues, it does not mean that they have to suffer and be treated as the wretched of the earth.
I will stand and continue to fight, over and over again, for the welfare of the voiceless and the economic liberation of our people.
Dr. Alfred N. Mutua, E.G.H
GOVERNOR.
In an earlier statement, the Governor had directed individuals and companies contaminating the waters to adhere to ethical business practices and keep the environment clean.
He had also warned those who will ignored the directive that the county government will deal with them.
"It has come to my attention that my directives are being ignored by selfish business owners, in total disregard of the impact of their activities on the environment," he said.?