Boost for small factories as new power sub-station installed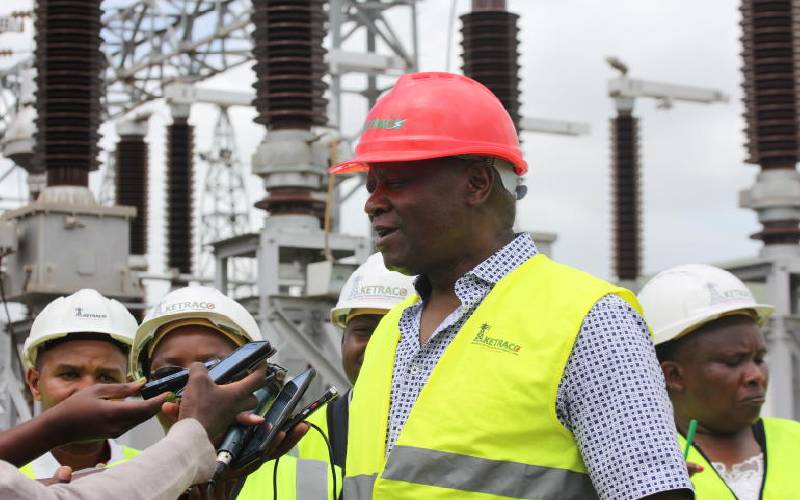 Kalamba fruit processing plant in Makueni County will now enjoy more reliable, quality power supply after the Kenya Electricity Transmission Company (Ketraco) unveiled the newly energised 132/33kv Wote sub-station early this week.
Wote town will also be supplied with power on double lines-from Emali line which gets power from Rabai and Juja and another line coming from Kitui.
After launching the sub-station, Ketraco board chairperson James Rege (pictured) said energising the sub-station will stem frequent power outages.
"In future these outages will history. Our scientists are working on wireless transmission of electricity and that is coming soon," said Eng Rege.
He said they are committed to supplying cheaper power to support the Government's Big Four Agenda.
"We want to have high voltage lines. Currently, we are replacing the old 3 fv lines and diesel generators. This will support greatly the Government's goal of boosting manufacturing," he said.
He also said all the 203 farmers who gave a section of their land for construction of the Wote-Sultan Hamud high voltage transmission line will be compensated soon.