Pro-Gachagua MCAs kicked out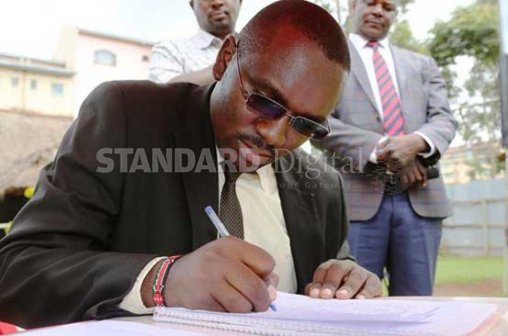 MCAs who did not support the impeachment of Governor Nderitu Gachagua have been kicked out of house committees.
Majority Leader Duncan Gituanja tabled a notice of motion in which he proposed changes to 19 committees.
The move will see the targeted 12 members miss out on sitting allowances they have been enjoying in those committees.
"I am proposing the changes to make the committees more effective," Gituanja said.
Some of those affected are Hudson Gicheru (Mukurweini Central), Eva Mukami (Nominated), John Njuguna (Mugunda), Bernard Mubea (Mukurweini West) and Zipporrah Njithi (Nominated).
"Some of these members do not attend committee meetings and others are in too many committees and are unable to handle the work involved," Gituanja said.
Each week, MCAs are paid Sh3,900 per sitting for a maximum of eight sittings, four in the plenary and four in committee session, which comes to Sh124,800 per month.
In the Agriculture and Livestock committee, Gicheru will be replaced by Stephen Munuhe (Thegu River) while John Ndumia (Kamakwa) will be replaced by Leah Wanjiku (Nominated). Simon Mbogo (Rware) will be replaced by Joseph Kingori (Nominated) in the public accounts committee.