Floods likely to cause low rice yields at Mwea scheme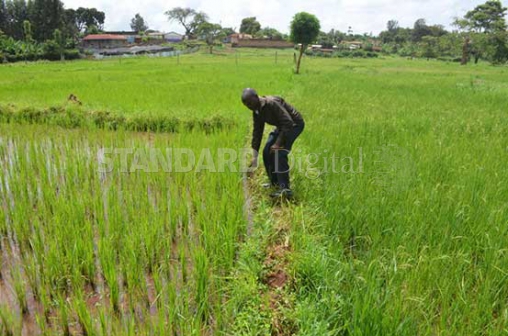 EMBU: El Nino rains have led to floods in Mwea Irrigation Scheme which may cause low rice yields. The National Irrigation Board Scheme Manager Innocent Ariemba said although harvesting has just began, farmers were not getting the right moisture content.
''For farmers to harvest quality grain, it must attain the optimum moisture content and this is becoming a challenge due to the floods which have brought too much moist that is unfavorable,'' Mr Ariemba said. He also said the flooded paddies made it difficult to harvest mature crop. Ariemba assured farmers that the board will hire mobile dryers for farmers to use after harvesting. The dryers will help in lowering the moisture content. He added that the dryers will be placed at the mills where farmers can access them.