After cat-and-mouse chase with police, 2 people flee, leaving 5,400 rolls of bhang in car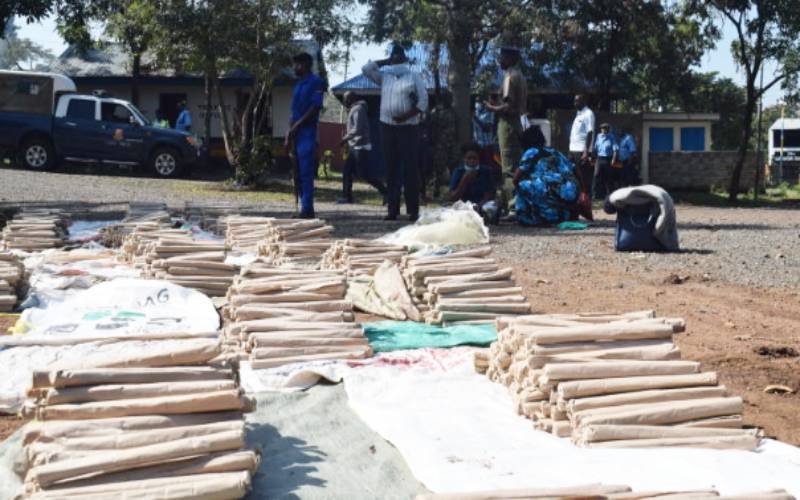 Police in Homa Bay County are hunting for two people who fled after 5,457 rolls of bhang worth Sh655,000 were found in their vehicle on Saturday, May 28.
Police had ordered the suspects to stop while driving on the Rangwe-Oyugis Road, but they defied the orders.
They, instead, diverted to a murram road and sped towards Kuoyo Kochia Secondary School.
Police pursued and cornered them at Namba trading centre. The suspects, a driver and a passenger, however managed to flee.
Police searched the vehicle, a Toyota Ipsum, and found 5,457 rolls of bhang.
The car was towed to Rangwe Police Station as a hunt for the suspects continues.
"We'll use the vehicle registration plate number to trace the owner," said Rangwe Sub-County Police Commander Apeles Chacha.