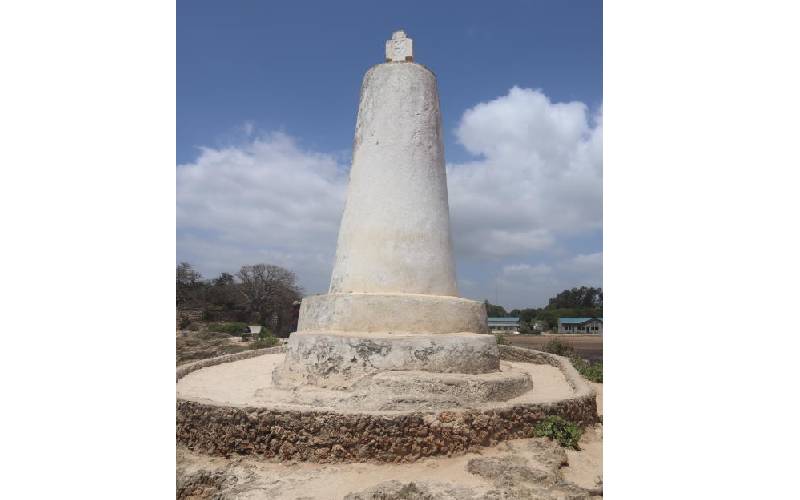 Tacked on a coral rock on the shores of the Indian Ocean in Malindi, Kilifi County, the Vasco Da Gama Pillar continues to be a marvel six centuries after it was constructed.
The pillar has seen its better days but thanks to repairs and maintenance by the National Museums of Kenya (NMK), the facility remains a major tourist attraction.
The pillar continues to stand tall even though it faces challenges, especially from the ocean water currents and the harsh weather conditions that are wearing it out.
The facility was built in 1498 by the Portuguese explorer, Vasco Da Gama. He was best known for being the first to sail from Europe to India by rounding Africa's Cape of Good Hope.
Over the course of two voyages, between 1497 and 1502, Vasco da Gama landed and traded with locals along the coast of southern Africa before reaching India on May 20, 1498.
Some historical accounts have it that Vasco da Gama put up the pillar to enable his compatriots, who were also sailors, to get a bearing on India. It is also believed the pillar played a vital role in facilitating trade between India and Portugal.
The Vasco da Gama Pillar, one of the oldest European cenotaphs built on the East African coast, was meant to give direction for those following the sea route to India.
The pillar looks like a lighthouse only that it has no lights in it. And it is believed that the Portuguese explorers were actually able to see the pillar while at sea as they approached the shores of Malindi.
There is also the Portuguese Chapel, just 300 meters away from the pillar.
The chapel too was built by Vasco Da Gama's team. It is here that they conducted prayers.
It is here that those who died in the course of travelling were also buried.
Years later, the site was taken over by British colonialists under the British East Africa protectorate.
The NMK has been making efforts to protect the facilities which have been at the centre of tourism activities in the area, attracting thousands of both local and foreign visitors to Malindi town every year.
Facelift
The agency has since fenced off the sites to keep off land grabbers. Recently, NMK gave the Vasco Da Gama Pillar a Sh65 million facelift, saving it from collapse due to strong ocean waves that have been eating its walls up.
The fence is in a form of a strong wall that has been erected around the pillar. The new-look site has walkways that make it easy for visitors to move around.
The ticket office is located at the entrance to the pillar. NMK charges between Sh50 and Sh500, depending on whether a visitor is a Kenyan or a foreigner, and whether they are adults or children.
Students from universities and colleges pay Sh100 per person while their primary and secondary school counterparts part with Sh50 for a tour of the whole Vasco Da Gama tourist circuit.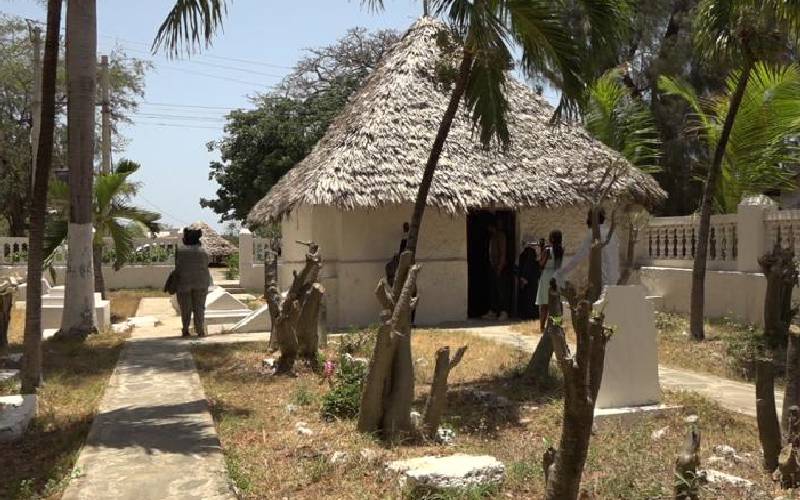 "You have an opportunity to visit several sites: the pillar, chapel, House of Columns, and Malindi Museum. I call on visitors, especially Kenyans to come and see the history their country holds," said Abdi Shukri, the NMK tour guide.
He added: "Vasco Da Gama came as an explorer to connect Europe, Africa, and the Middle East, specifically India. When arrived here in 1498, he was welcomed by the Sultan of Malindi."
Shukri said Da Gama built the pillar as a sign of the cordial relationship he had with the Sultan of Malindi.
"Upon arrival, Vasco da Gama and his team were received by the Sultan of Malindi who took care of them. The foreigners were also given someone to show them the sea route to India. On his return and in his way of appreciating the Sultan hospitality, da Gama built the pillar," he said.
Shukri said the sites have created direct and indirect employment for residents. There are those operating businesses such as hotels, excursions, and shops.
"We have meant eateries here with amazing local cuisines which are frequented by tourists visiting this facility. As you enter, you come across many shops and there are many hawkers too. Our visitors can also enjoy boat rides at the Marine National Park," according to Shukri.
Daniel Kyalo, a hawker who has been operating at the site for years now, said business has been low following the outbreak of coronavirus.
At the Portuguese Chapel, also known as St Francis Xavier Chapel Mr Shukri explains how it came to being.
He says that the chapel is cared for by NMK having been gazetted in 1935 and it is almost 517 years now.
It features a rooftop cross, an altar and other catholic paraphernalia, two chairs, and about ten wooded benches.
"It has a seating capacity of about 35 people but it can hold about 50 more standing," says Mr Shukri, adding that St Francis Xavier landed in Malindi to bury two seamen in 1541.
The chapel has white walls that were made of coral rocks and sand and it has an altar with Catholic religious paraphernalia, two chairs and eight wooden benches on a cemented floor and was built during the reign of Sayyid Said, Sultan of Oman under whose jurisdiction Mombasa fell and who was also keen to spread Islam in the Coast region.
The chapel is sometimes used by local Catholic churches for special masses once or twice per month in remembrance of St Francis Xavier and sometimes some faithful come here for prayers free of charge.