KPA's plan to hire 200 sparks controversy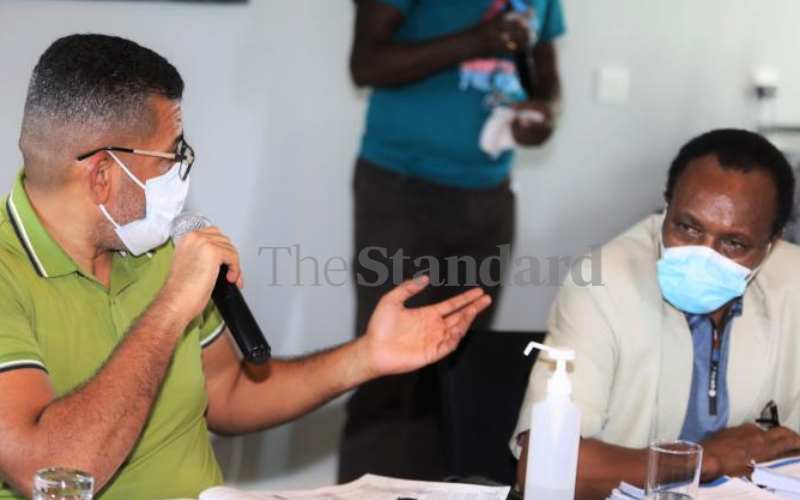 The Kenya Ports Authority's plan to recruit 200 dockers has elicited controversy, which in now a subject of a fierce parliamentary debate.
On Thursday, Mvita MP Abdulswamad Nassir told Parliament that KPA had promised the Labour and Social Welfare Committee that it would first rehire 247 sacked workers in 2009 before hiring new staff.
"It is unfortunate that while Parliament, through Labour and Social Welfare Committee, has been actively following up on the reinstatement on the former workers, KPA has turned around and now seeks to take on board fresh batch of workers while ignoring the earlier lot," he said.
He said that the sacked workers had been engaged as white card had been working on three-month renewable contracts for five years until KPA suddenly refused to renew their contracts.

Mr Nassir said that the workers were not given any reason for their sacking and termed the move unprocedural.
"KPA continues to recruit workers since the unprocedural dismissal of the 247 lot. Why is it difficult for them to recall these workers?" asked Nassir.
Chairman of the Labour and Social Welfare Committee Wachira Kabinja said that following a petition by the Mvita MP over the plight of the former KPA workers, they had held several meetings with KPA management to find a solution.
"We sought the intervention of the Cabinet Secretary for Treasury Ukur Yattani under whose docket KPA falls but he has not given a clear answer," he said.
He said that it is sad that as the 247 continue to suffer after being locked out of their jobs, KPA was carrying out fresh recruitment through a public notice the authority issued early this week.
KPA outlined the key responsibilities for the new recruits as to lock and unlock manual spreaders before the container is lifted from or onto the ship, signal crane operators and reach stacker operators when lifting and stacking containers and handle and carry operational gears from one berth to the other.
The dockers will be required to sling and un-sling out of gauge containers/loose cargo, physically guide the equipment operator in positioning of containers onto either terminal trailer, ship, or other road/rail transport as well as physically handle and carry packages during stripping, verification, surveys and stuffing.