Kenyan, Nigerian firms secure Sh165m grant to boost farming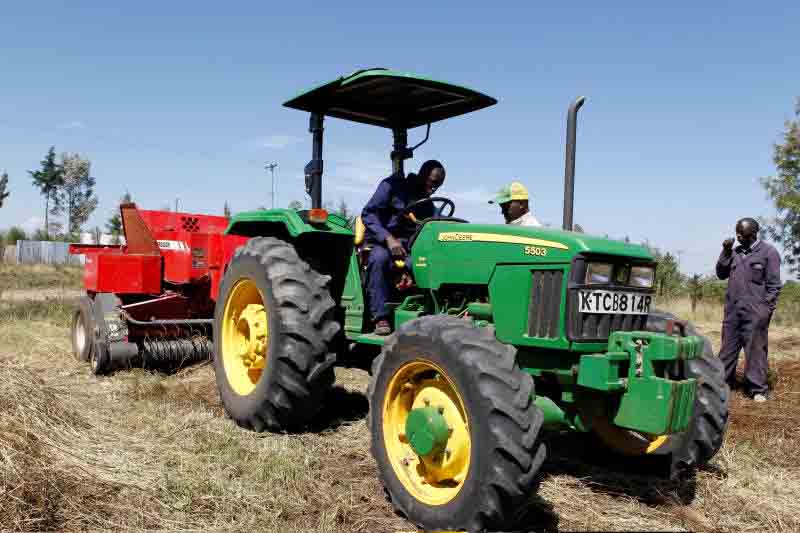 A Kenyan and Nigerian firm have won a Sh165 million ($1.5 million) grant to fund expansion plans for providing services to smallholder farmers.
Heifer International picked Hello Tractor, a Kenyan firm, and Nigeria's ColdHubs as winners of the inaugural Agriculture, Youth and Technology (AYuTe) Africa Challenge.
Hello Tractor was feted for creative solutions to Africa's farm machinery challenges. The company is known in Africa as the "Uber of tractors."
ColdHubs provides solar-powered, walk-in coolers for smallholder vegetable farmers to keep their produce fresh.
Hello Tractor founder and CEO Jehiel Oliver and ColdHubs founder and CEO Nnaemeka Ikegwuonu, who are winners of the 2021 AYuTe Africa champions, were chosen from young agritech innovators from during the ongoing 2021 African Green Revolution Forum Summit.
"Across Africa today, young, creative professionals are deploying tech innovations that are reimagining farming and food production," said Adesuwa Ifedi, senior vice president of Africa Programmes at Heifer International.
"We want to do our part to help companies like Hello Tractor and ColdHubs as they provide Africa's smallholder farmers with much-needed products and services to develop sustainable, profitable business," he said.
The companies will also receive support from a team of expert advisers and accomplished business veterans, to help them translate their funding into an aggressive expansion strategy.
This is part of Heifer International's efforts to support young entrepreneurs to develop affordable tech innovations.
Ifedi noted that this boosts services that enable African farmers to overcome challenges. Hello Tractor founder said currently they are serving over 500,000 small farmers across Africa.