Kericho man slits son's throat over Sh500 milk sale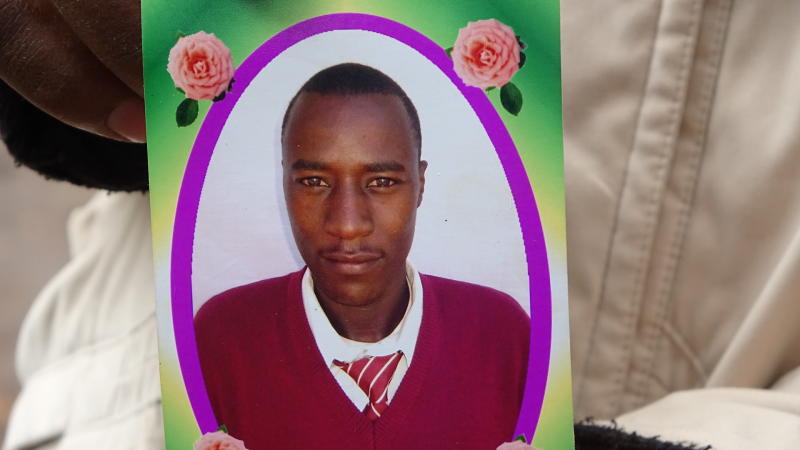 A 60-year-old man from Kiprengwe in Kipkelion East Constituency allegedly killed his 34-year-old first-born son over Sh500 from the sale of milk.
Kericho County Police Commander Silas Gichunge said Wilson Yegon allegedly killed Dennis Rotich by slitting his throat using a machete on Sunday afternoon.
"Police officers rushed to the scene after being alerted by a neighbour. They found the deceased lying next to his father's house," he said.
Gichunge said that the victim was pronounced dead at the Kericho County Hospital, where he had been taken for treatment. The deceased's body was moved to the facility's mortuary.
"A machete with bloodstains was recovered from the scene," he said.
County Criminal Investigations officer John Onyango said the man had fled the scene but was arrested while boarding a vehicle along the Nakuru-Kericho highway.
"The suspect is being held at Londiani Police Station. He will be arraigned before Molo Law Court," he said.
Josephine Yegon described her husband as a violent man who had on numerous occasions threatened to kill someone.
"I would sleep outside the house when my husband was drunk. He used to pick the machete and threaten me," she said.
She counted herself lucky for not being at home when the incident happened.
"I had gone to church. I have been trying to preach to my husband to be born again. Now he has to deal with the law," said Mrs Yegon.
Simeon Kirui, a neighbour, said he overheard the two quarrelling over money from the sale of milk and why Rotich had spent it on alcohol.
"A brawl ensued, and Yegon overpowered his son," he said.