Woman mysteriously dies at her father's gravesite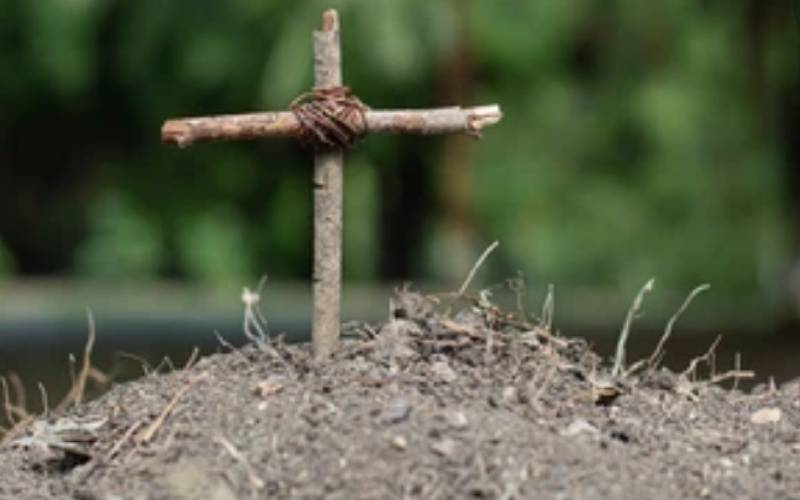 A woman died at her father's grave moments after she arrived at their home in Trans Nzoia County.
Susan Abei, a mother of two, was wailing when she arrived at the home in Maziwa estate.
She is said to have gone straight to the grave. Her father, Eric Elika, died 10 years ago.
According to witnesses, Abei, 22, had said that life was unbearable and that she was invited to the grave by her father's spirits.
"My father, I have suffered a lot. Let me join you where you are. I don't want to live anymore," said Abei, moments before she collapsed.
Her mother, Jamar Elika, was attending to domestic chores at the time of the incident.
She said she was alerted by her grandson that Abei was lying on the grave.
And when Elika and other villagers went to the scene, they noticed that Abei was dead and blood was oozing from her nose and ears.
A village elder, James Chemiati, alerted the police. The body was taken to Kitale County morgue.
Neighbours said the woman has had a troubled marriage.
"The woman's death remains a mystery. We are waiting for a postmortem examination to establish the cause of her death," said Bidii chief Julius Onyancha.