Counties directed to clear their pending bills by Tuesday next week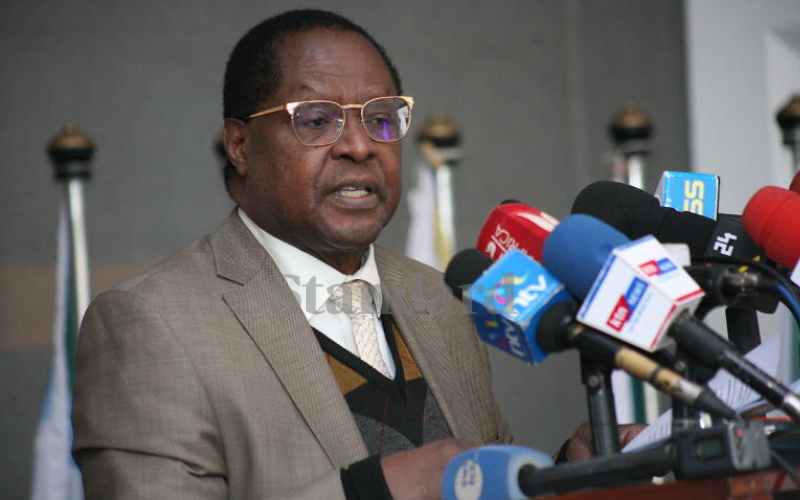 Counties have until next Tuesday to clear all pending bills, the Council of Governors announced yesterday
The move comes after CoG through its chair Martin Wambora appealed to the National Treasury to allow more time for the county governments to scrutinise and verify all pending bills.
"I am happy that the IFMIS and the Internet Banking (IB) solution will remain accessible to county governments until next week to allow county governments to resolve and pay genuine pending bills. This is good news for contractors and suppliers who were late in processing their invoices," Wambora told Embu County MCA's during a Budget-making retreat in Mombasa at the weekend.
Wambora who is also the Embu governor said only eligible and genuine pending bills would be paid, adding that the Office of the Auditor-General will further securitize all documentation relating to payments.
On Thursday this week, Treasury disbursed Sh316.5 billion of the total equitable share of revenue for the Financial year 2020/2021 to County Governments. Another Sh38.3 billion was disbursed as conditional grants.
While making the announcement following the disbursement, Wambora said the devolved units will prioritise payment of pending bills, payment of salaries for county staff and calling up interventions towards the fight against Covid-19 pandemic.
Since the onset of devolution, county governments have been reeling under the weight of pending bills, which at times have been a cause of conflict with the national treasury.
"For the first time, the National Treasury has kept its word and released all the funds to the counties. This is a positive development," Wambora said.
He urged members of the county assemblies to prioritize development projects that they have initiated at the ward level. "The county assemblies must keep their promises to the people and remain consistent," he added.
The budget retreat was attended by among others Embu speaker Josiah Thiriku and the clerk Jim Kauma.
Last month, National Treasury Cabinet Secretary Ukur Yatani directed all government ministries, departments and agencies and the county governments to clear all their pending bills by June 30, 2021.
Yatani said the delay in payment of pending bills has dealt a blow to businesses and the economy at large, adding that strict measures would be taken against entities that will fail to head the deadline.