NMS to acquire land, set up bus terminus at Globe roundabout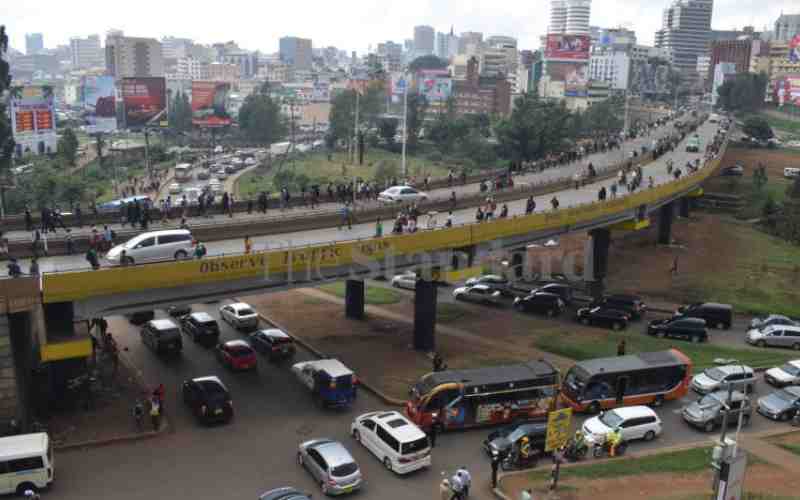 The Nairobi Metropolitan Service (NMS) will acquire land at the Globe roundabout for a new bus terminus.
The land, which has traditionally been used by mechanics, will be converted into a terminus for public service vehicles plying Juja Road route and Thika superhighway.
NMS Director-General Mohamed Badi yesterday revealed that they were finalising the purchase of three parcels belonging to three different groups in the area.
He said they were working with the Ministry of Lands and the National Land Commission to negotiate with landowners with a view of coming up with compensation packages.
"The land acquisition process is long as there are three parcels belonging to three different groups. We have had a successful meeting with the owners and we are meeting them again this month," said Maj-Gen Badi.
He was optimistic that the process would be concluded by next month.
"We have already completed the legal framework for the exchange process and hope that within a month we would have taken over that site," said Badi.
Once implemented, the terminus will join six others poised to decongest the capital. They include Desai and Park Road termini; Fig Tree terminus, Muthurwa terminus, Bunyan-Workshop road and Green Park termini.
Desai and Park road termini – which are pick-up and drop-off points for long-distance PSVs from Mt Kenya and Thika superhighway currently terminating at Tea Room and Accra Road have been completed.
The Muthurwa-Landhies terminus for matatus plying Jogoo and Lusaka roads routes and the Fig Tree terminus for matatus using Waiyaki Way are under construction.
The Bunyala and Workshop road terminus will be utilised by matatus plying Mombasa Road, South B, South C, Industrial Area, Imara Daima, Athi River, Kitengela, and Machakos routes.
Last October, the Nairobi County Government announced that matatus using the Khoja/Old Mutual bus station were to be relocated to the roundabout.
City Hall blamed the traffic snarl-ups in the CBD on vehicles accessing the terminus through the Globe flyover as well as matatus operating in and out of the area.