Three killed, NPR officer injured in fresh clashes along Garissa-Isiolo border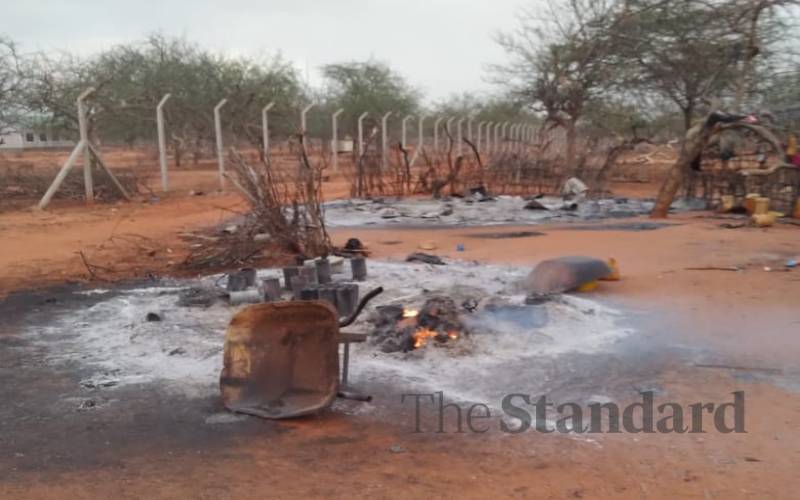 Three people have been killed and a police reservist seriously injured in fresh attacks along the Isiolo-Garissa border.
Lagdera Deputy County commissioner Philip Koima said preliminary reports showed 70 armed bandits attacked Kampi Samaki village in Garissa County on Sunday at around 1pm.
The injured National Police Reservist identified as Mohamed Kaban was rushed to Benane Dispensary where he is currently receiving treatment.
Kampi Samaki is one of the administrative units which fall along the disputed border between Garissa and Isiolo counties, with both counties laying claim to it.
Attackers are said to have retreated to a nearby valley hence fears of another assault, reportedly, their aim is to displace their rivals in the disputed area.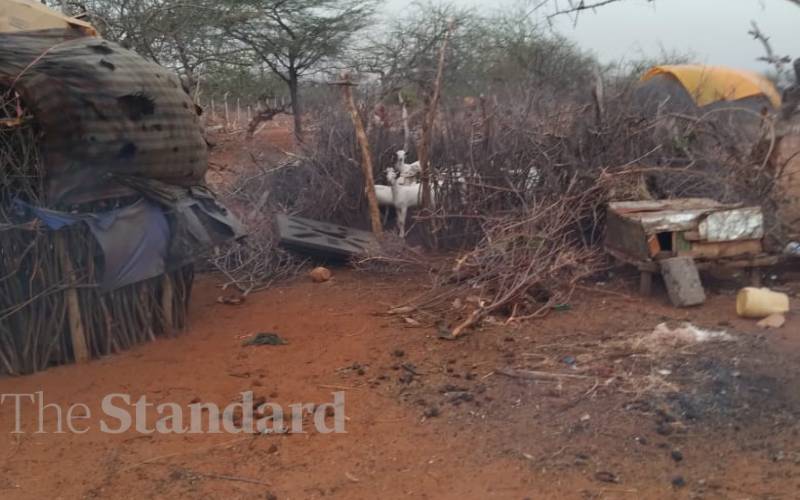 There have been longstanding feuds between the Borana in Isiolo and Somalis from Garissa over boundaries and pasture.
The militias who are also believed to have stolen an AK47 rifle and a magazine from Keinan have been torching homes in the village since 1pm when they raided.
Security sources told The Standard that a rescue team from Benane Police Station was dispatched but appeared overwhelmed by the unknown number of bandits holed up in the village.
Another contingent of officers has been deployed from Modogashe, while a team from Garbatulla Police Station dispatched to the scene was yet to access the area even as villagers scampered for safety.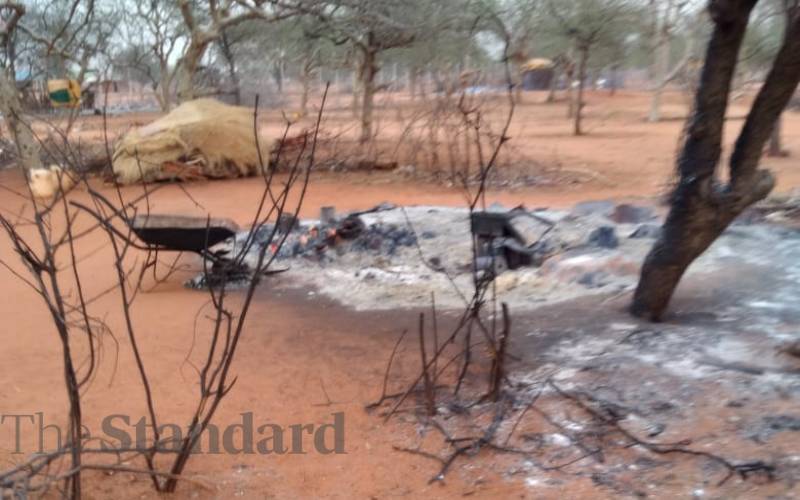 Local leaders who spoke to The Standard claimed the area is under siege as raiders believed to be from the neighbouring Isiolo County have also burnt "many houses". It is not clear how many.
"As we speak, the area is under siege, and security officials are yet to [gain] access," said Lagdera MP Mohamed Hire.
Hire said the number of casualties could be higher since the raiders have taken control and managed to keep the police away from the area.
Counter-attacks between the two communities have been attributed to illegal guns in the hands of civilians, poor government action, and lack of coordinated disarmament.