Six suspects arrested at Emali with sandalwood worth Sh7.7 million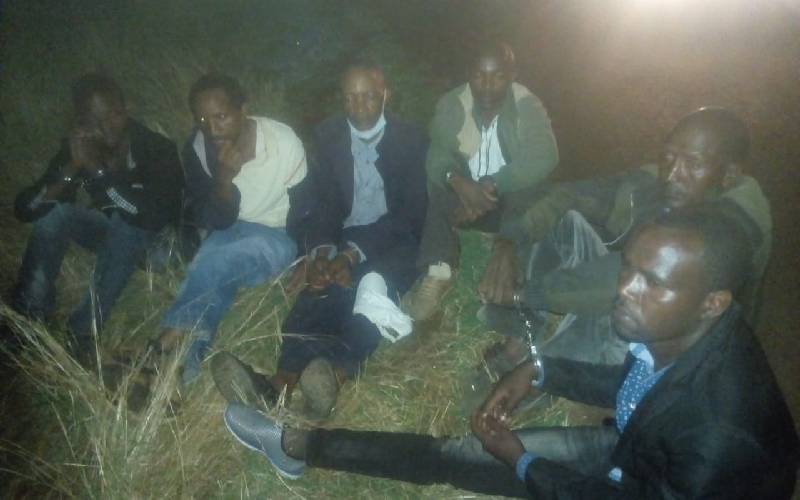 Six suspects have been arrested in Emali, Makueni County, with sandalwood worth Sh7.7 million.
The six were arrested in the last two nights by officers from the National Police Service in collaboration with the Kenya Wildlife Service - KWS.
Nzaui sub-county police commander Mbatian Kantai said the suspects were arrested by officers stationed at Kiboko, the Big Life, David and Sheldrick and Emali police stations.
Kantai said the suspects were arrested at the Nguu area on the outskirts of Emali town while smuggling the sandalwood to Tanzania.
Two vehicles that were ferrying the multimillio-shilling wood used in the manufacture of perfume were impounded in the ambush.
The police boss said the trend seems to be on the rise but promised a tough operation towards such illegal business.
"Through the multi-agency team of officers, we were able to arrest the suspects transporting 28 bags of sandalwood which is equivalent to 5.5 tons," he said.
He added, "We are yet to establish the ready market for this endangered species of plants but we are pursuing to know," said Kantai.
About sandalwood
Sandalwood is a class of woods from trees in the genus Santalum.
The woods are illegally smuggled because they are heavy, yellow, and fine-grained, and, unlike many other aromatic kinds of wood, retain their fragrance for decades.
The wood is often cited as one of the most expensive woods in the world.
On Tuesday night, an intelligence team from Kajiado assisted by KWS rangers ambushed the suspects along the Emali-Wote road after a tip-off from the members of the public.
The ambush saw a tractor ferrying the wood stacked in 17 bags impounded.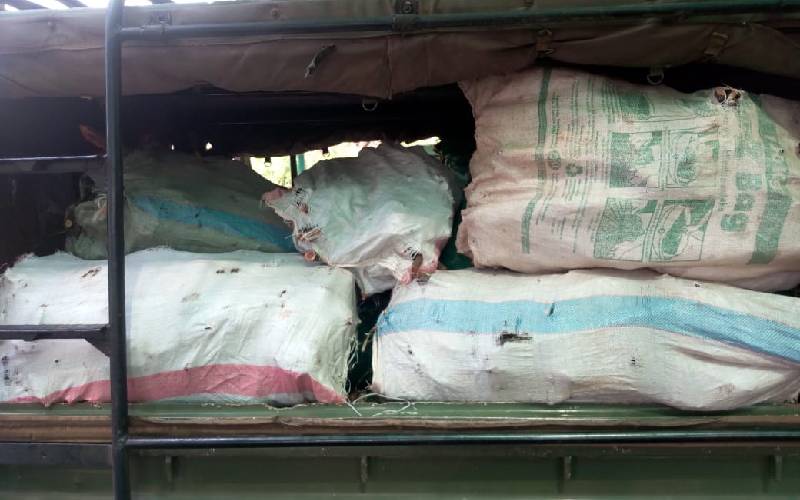 The three suspects were arraigned in Makindu law courts on Thursday before the principal magistrate Benson Ireri where they pleaded guilty to being in possession of endangered species.
The court directed the three to be detained until April 22 to give time for the prosecution side to take samples of the exhibit for analysis to the National Museum of Kenya before sentencing.
The illegal sandalwood trade has been notorious in the areas of Chyullu, Kiboko, and Nguu which are protected areas and are under surveillance by KWS officers.
In 2018, the Kenya Forest Service Chairman Peter Kinyua called for a total ban on harvesting Sandalwood.
Kinyua said the over-extraction of the tree will soon make the species become extinct.
The tree is highly valued for its essential oil that is used in the cosmetic industry.
How Chile shocked Kenya at Dubai 7s
Kenya Sevens have been knocked out of the Emirates Dubai Invitational Sevens Tournament Main Cup after losing to Chile in the quarterfinals played on