Kogelo home to be turned into a tourist attraction, says Rasanga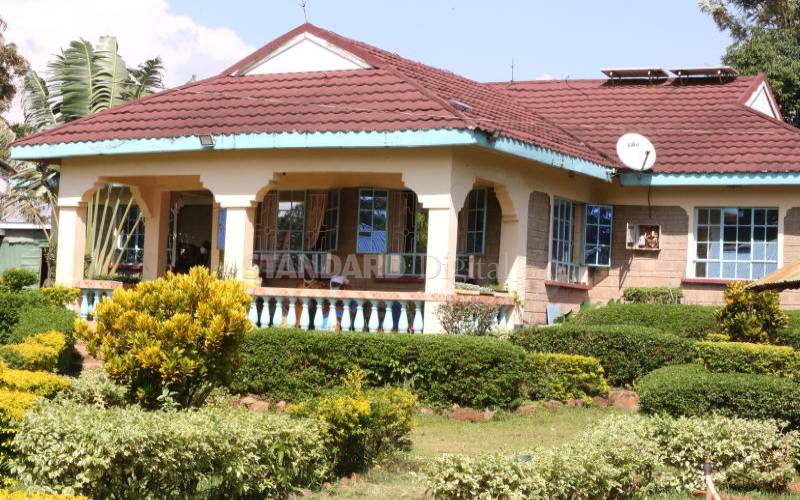 The home of Mama Sarah Obama is set to be transformed into a tourist attraction.
The home at the heart of Kogelo village, and adjacent to Nyang'oma Market Centre, along the Ndori-Ngiya road, is where former US President Barack Obama's father grew up. Today, it has modern buildings compared to the first time Obama visited to in search of his roots.
As Mama Sarah was being laid to rest yesterday, Siaya Governor Cornel Rasanga announced that his government will gazette the place as a heritage centre after consultation with the family.
The move, he said, is formed by the international attention the home has attracted due to its connection with Obama.
"One outstanding thing that Mama Sarah did that we cannot let disappear is how she always felt touched by the plight of the needy," Rasanga said.
Earlier, Kisumu Governor Anyang' Nyong'o had proposed the need to preserve the home, and the entire Kogelo village as a heritage site so as to sustain the attention it has achieved in the past two decades.
"This home is a special place and must be treated as such. From it, has come men and women from humble beginnings who have moved the world," said Prof Nyong'o.
Mama Sarah's body was buried beside her husband Hussein Obama's grave in the compound.
Due to the Covid-19 burial protocols, only close family members were allowed into the compound to witness the ceremony. Police set up roadblocks to keep off mourners.
However, authorities said the residents will be given time to pay their last respects after the burial.
Rasanga said before she died, Mama Sarah had requested him to deploy an employee from the county office to her home to attend to the many guests who were visiting to learn more about the family.
"We constructed a visitors' house at the compound because we recognised the contribution that Mama Sarah was making to our society at that particular time," he said.