Ex-governor Waititu refuses to bail out son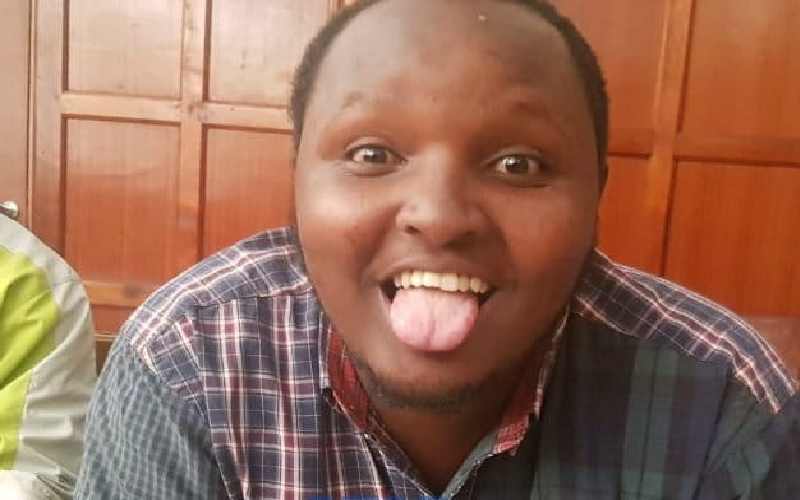 Former Kiambu Governor Ferdinand Waititu's son will possibly spend a few days in jail after his father refused to bail him out.
Brian Ndungú (pictured) was fined Sh30,000 or spend three months in jail for drunk driving.
The Strathmore University law student on Monday pleaded guilty to driving a probox vehicle along Muindi Mbingu Street in Nairobi's Central Business District in the wee hours of the morning while intoxicated.
Ndung'u pleaded for leniency before Nairobi Senior Principal Magistrate Esther Kimilu claiming he is a first time offender and he will not repeat the misdemeanor.
Upon being sentenced, Ndung'u pleaded for leniency, saying he had only Sh10,000 in his pocket and could not raise the fine, unless his friend contributed since his father had adamantly refused to bail him out.
Reached for comment by Standard Digital, Waititu refused to comment, but according to media reports, the former governor had told his son to spend some time in prison as punishment.
"Wacha akae huko ndani askie venye huko kuko," Waititu said. [Let him spend some time in there to know what it is like]
According to sources within the judicial system, Ndungu had also tried to reach out to his mother, who also refused to bail him out but 'by the time we filed this article his friends were trying to raise the money to bail him out tomorrow.
Two years ago, High Court Judge Teresia Matheka said drink-driving is an illegitimate offence.
She said it only becomes a problem of the driver cannot control it.
"Merely having alcohol in your system is not an offence. The offence crystalises when you cannot control the vehicle you are driving.
She also noted that alcohol contents can get into the body system through consumption of medicinal drugs.