Lack of P3 forms adds pain to victims of gender violence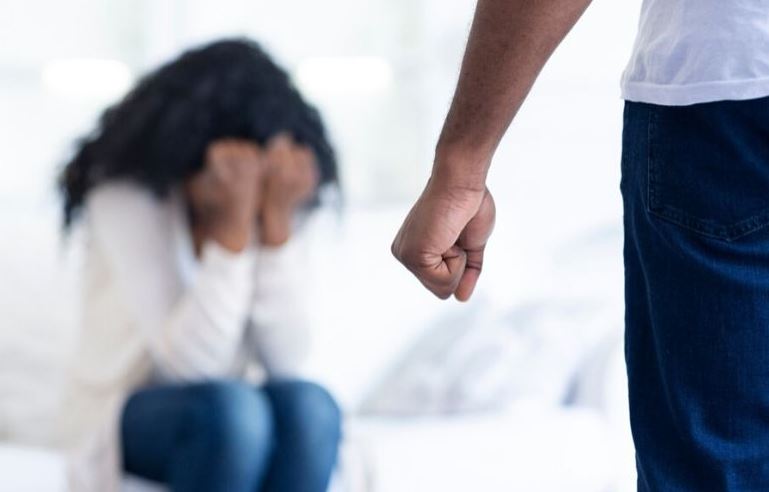 Tucked between the imposing skyscrapers of Upper Hill is Nairobi Area Police Station.
The area is calm and almost quiet but for the cries of the abused and downtrodden women.
It is here that the city's 4.4 million people are expected to collect P3 form in case they are assaulted.
The form is a requirement before medical examination by a doctor to determine the nature and extent of bodily harm sustained by a complainant in assault cases.
However, hundreds of victims who troop to Nairobi Area know that the document is not easy to come by.
The list of applicants is long and it can take even a month for one to obtain it. The delay forces most victims of Gender Based Violence (GBV) to give up letting their tormentors to go scot-free.
A majority of those seeking the P3 forms are women. The number drastically increased as cases of GBV went up during the stay-at-home period to curb the spread of Covid-19.
Most victims had been stabbed or clobbered and they suffered broken legs and hands, bruised faces during fights at home.
Jane is one of the victims struggling to get a P3 form from Nairobi Area Police Station.
She suffered a broken hand and her face is swollen after assault by a boyfriend.
Under staffing
Jane wished that she could obtain the document faster.
"My husband left me with three children two years ago. The man who beat me up is a boyfriend. We have been living together for a year. He got drunk and attacked me," she said, while waiting at the chief medical officer's lobby. "I pretended to be going to work today but came here to get the P3 form."
Charles Kosgei, the deputy police spokesperson blamed the delay in obtaining the document on under staffing in the police force.
To obtain the form, a victim of assault must be examined by a certified police doctor. In Nairobi, the police have only Dr Zephaniah Kamau, who has one assistant yet they are expected to examine hundreds of victims.
In May last year, the United Nations warned over the rise of rape and domestic violence cases during the coronavirus lockdown. The UN called it a "shadow pandemic."
A report by the UN Human Rights Office for the period between April to May 2020 in informal settlements showed that 62 per cent of respondents indicated that the gender impact of the Covid-19 crisis was worsening.
Gender impacts reported included increased tensions within households due to loss of income and economic difficulties, often resulting in physical and verbal violence, increased domestic work burden for women, often under coercion by their spouses.
Two respondents reported having had miscarriages due to heavy household and farm work.
There was increased engagement in transactional sex as women and girls exchanged sex for money, food and sanitary pads as well as increased vulnerability of children to exploitation and abuse, including sexual exploitation and forced labour.
In Kakamega County, a man who was assisting a female student with home-work attempted to rape her.
Another report by Umande Trust showed that in April last year, Kenya's National Council on Administration of Justice reported a "significant spike in sexual offenses" that constituted 35.8 per cent of criminal matters, within the two weeks of their statement.
The 24-hour gender hotline 1195 recorded an increase in calls from 115 in March to 461 in April with callers reporting cases of sexual and gender-based violence.
Globally, even before the outbreak of the pandemic, one in three women experienced physical or sexual violence, mostly perpetrated by an intimate partner.
Survivors of GBV have limited information and awareness about available services and limited access to support services.
In some countries, resources have been diverted from mitigating violence against women to providing Covid-19 relief.
Janet Anyango, a lawyer and gender expert with the Federation of Kenyan lawyers (Fida-Kenya) said shortage of human resource in the Police Service has complicated issuance of P3 forms.
She said Fida is working with the police to address the problem.
Anyango explained that Parliament passed the Domestic Violence Act to ensure that GBV cases are treated as a human rights issue.
"The problem is that most police officers do not understand this law and so they poorly enforce it. They do not understand that GBV victims must be treated in a special way; different from other assault cases," Anyango said.
"The victims must be guided through the whole legal process. It is a humanitarian process that also emphasises on psycho-social support for the victims," she added.
Anyango noted that GBV cases increased after the outbreak of Covid-19. She said Fida set up a toll-free line for victims to report cases of abuse.
Data recorded by the organisation showed that between April and November 2020, at least 5,000 GBV cases were reported to Fida by women.
"There was a financial strain on many families brought by the pandemic's economic impact. Due to the restrictions, most spouses spent more time together which exacerbated this problem. Ifeel the government could have under-reported the cases that occurred during this period," said Anyango.
The deputy police spokesperson acknowledged the shortage of personnel at the centre where P3 forms are issued and said the government is working on a plan to provide human resource at Nairobi Area.
"These are the challenges we have been facing. But we are training more of our personnel to handle GBV cases. We will also be having more centres issuing the P3 forms," Kosgei said.