Curtain falls on Hosea Kiplagat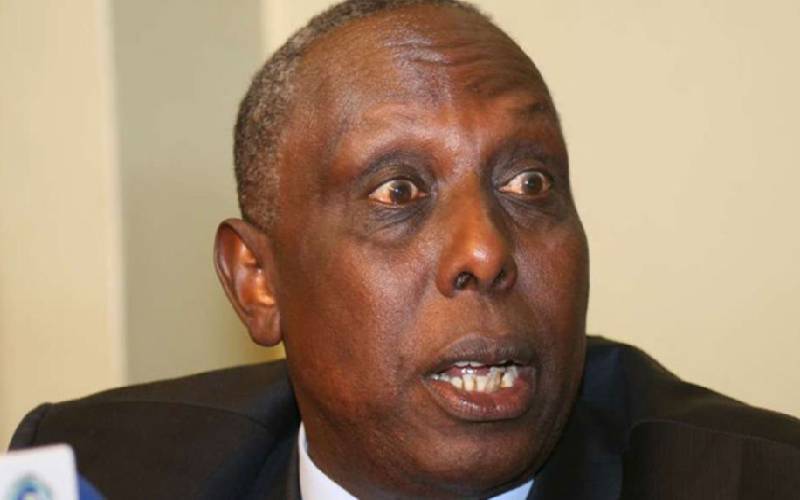 A few hours before he breathed his last yesterday, former Cooperative Bank executive chairman was enjoying a glass of wine with a group of friends, including a Cabinet Secretary at an upmarket Nairobi club.
Hanging on his head as he imbibed, however, was a pending threat to auction his palatial Karen home and other properties in Eldoret over Sh370 million he had guaranteed to two companies.
In a few hours, he would be pronounced dead through a communication issued by the family spokesman Lt. Col CK. Mundui. There was no indication as to what HK, as he is known to friends, died of.
"The family of Hosea Mundui Kiplagat wishes to announce his passing on today at 0930 Hrs, Karen Hospital, Nairobi. More details to be announced later," said the terse statement.
"We met at Ivergara Club, together with a Cabinet Secretary and left him drinking as I went into a meeting. He was in a jovial mood as usual, he did not look ill," businessman Dennis Chebitwey told the Sunday Standard.
Earlier this month, the High Court had discharged interim orders that had given him a reprieve, on the grounds that it cannot restrain Bank of India from exercising its statutory power of sale in accordance with the law.
The decision exposed his properties to the auctioneer's hammer due to failure by Timber Treatment International Limited and Eldoret Concrete Poles Limited to service the loan he had guaranteed them. The inability to pay was attributed to "unpredictable business environment and the Covid 19 pandemic."
During his heydays, Kiplagat was one of the most powerful individuals around former President Daniel Moi. As a nephew to the late Moi, Kiplagat oscillated between an advisor to Moi, a businessman to a politician.
A long-serving Kanu party chairman Baringo branch was among the first persons to lend support to Baringo Senator Gideon Moi when he joined politics in 2002. He is also credited for turning the fortunes of former Makueni Senator the late Mutula Kilonzo after introducing to Mzee Moi in early 80's.
In 2007, he unsuccessfully tried his hand in politics, losing the battle for Baringo Central parliamentary seat to former lands commissioner Sammy Mwaita.
Former minister for East African and Regional Cooperation in Kenya, Musa Sirma, said Kiplagat was a pillar of the community, one who would fearlessly face Moi and seek assistance on behalf of the people.
"Kiplagat touched the lives of many people. Wholeheartedly he would approach the president and seek to have the problems of the people addressed," Sirma said.
Sirma said the late Kiplagat introduced him to politics and held him till he succeeded. He added that Kiplagat was a loyal Kanu member and stood firm.
"His history is long, it cannot be written in a day, all in all, he was that person who did his best to assist anyone," he said.
In the auction matter, Eldoret Concrete Poles Limited had in 2016 secured a Sh100 million loan from the bank and Kiplagat put his Karen home situated at Quarry Lane as security.
The property sitting on a five-acre piece of land that was valued at Sh455 million in March last year, has a three-bedroom (master ensuite) main house complex, a two-bedroom guesthouse (one suite), a three-bedroom servants' quarter, a car wash bay and garage.
It is also fully equipped with a sauna and Jacuzzi, swimming pool, office block and a guest entertainment block.
However, the company defaulted on scheduled repayments of the loan due to Covid-19 pandemic and unpredictable business environment in Kenya, leading to the loan accruing an interest of four percent, which stood at Sh86million by September 2019.
The company is said to have requested the bank for 90 to regularize its loan account but did not receive any response but instructed an auctioneer to issue a notice on its intention to sell the home.
This was also the same regarding 12 properties in Eldoret municipality that were used to guarantee a Sh275million loan to Timber Treatment International Limited between 2017 and 2018.
According to the suit papers, the loan was advanced for the purpose of purchasing a tractor, importing plant and machinery and financing capital requirements for the company.
In its response, the bank said that the company had never approached it to show goodwill towards repaying the loan, adding that it only responded through its advocates when issued notices of default dated in September 2019 which was well before the COVID-19 pandemic.
The bank said it rejected the 90 days request on the ground that it had given the company several opportunities from September 2019 to remedy the default through four notices but it failed to respond to them.
It added that it is only when the company and Mr Kiplagat received the notices from the auctioneer that he promised the company would deposit Sh50 million with the bank within a week in order to regularize the account, a deal that was not honoured.
Yesterday, Tenges Ward Member of County Assembly Silas Tochim describes the late Kiplagat as a hardworking man who initiated a number of projects in Baringo County.
Tochim said Kiplagat was a representative of Mzee Moi in Baringo.
"Kiplagat was a personal point man to the president, he was in charge of Baringo and executed the President's errands," said Tochim.
Being a farmer and a successful businessman, Kiplagat introduced Macadamia farming in Baringo.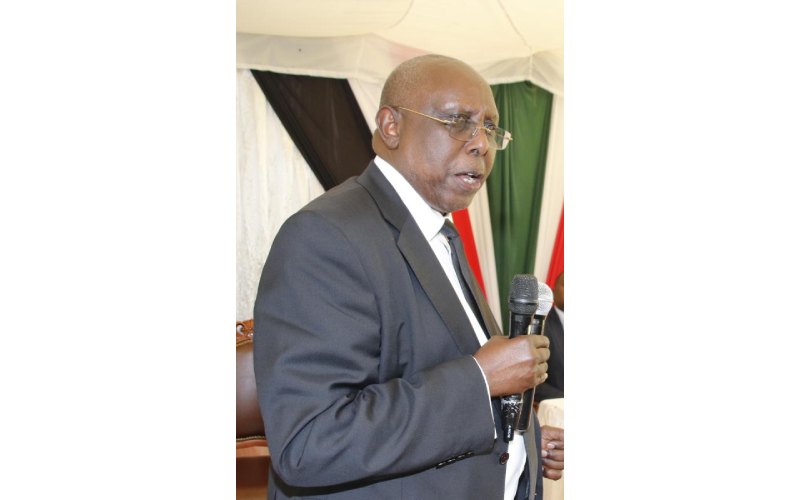 He remembers Kiplgat having presided over a fundraiser as he was joining Bugema University for his degree in 2001.
"He was such a powerful man whose words were taken seriously. We will live to celebrate what he did for us," said the MCA. Kiplagat was aged 76.