Kenya to move to e-visa in January 2021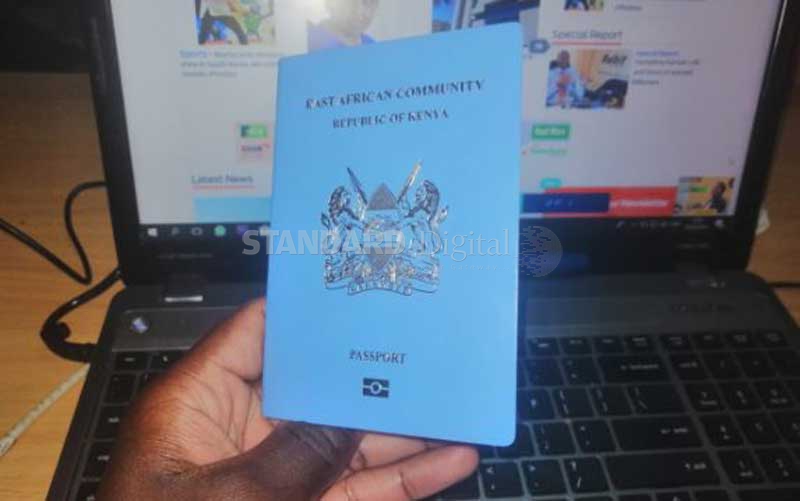 Kenya will soon fully shift to an electronic visa system and effectively ease the process of entering the country even as the coronavirus pandemic continues to flaw in-person applications.
Foreigners requiring a visa will be spared the hassle of visiting Kenyan embassies or consulates to apply for the document.
The Immigration department began automating the issuance of visas in July 2015 and now says "100 per cent e-visa will be effected from January 1, 2021."
Deputy Director of Immigration Services Alicent Odipo Tuesday said all the affected passengers are expected to have the document before boarding a plane.
"The E-visa can be obtained through www.evisa.go.ke," Ms Odipo said in a letter to the Airline Operators Committee at the Jomo Kenyatta International Airport.
While e-visa services have gained popularity in recent years for travellers owing to their improved security structure, their uptake has boomed lately with the need for social distancing to curb the spread of the Covid-19.
Modern travellers prefer to use automated border clearances or e-gates and automated boarding passes at airports.
Digitisation
The automation of visas follows an on-going rollout of e-passports that are enhanced with automated fingerprint verification system that guards against multiple passport issuance to the same person minimising identity theft, data skimming and forgery.
In February 2020, the government extended the deadline for the acquisition of e-passports to March 21. At the time, it said some 1.8 million Kenyans, especially those in the diaspora, were holding the new passports.
The move is part of the government's switching shift to e-services to improve efficiency and reduce security loopholes.
Already, the e-citizen, a one-stop portal for information and service to help Kenyans get fast transactions online conveniently, is in operation.
All government agencies are interlinked through a new computer system — Integrated Population Registration System — for personal information of individuals.