NCPB stores empty as farmers decry low maize prices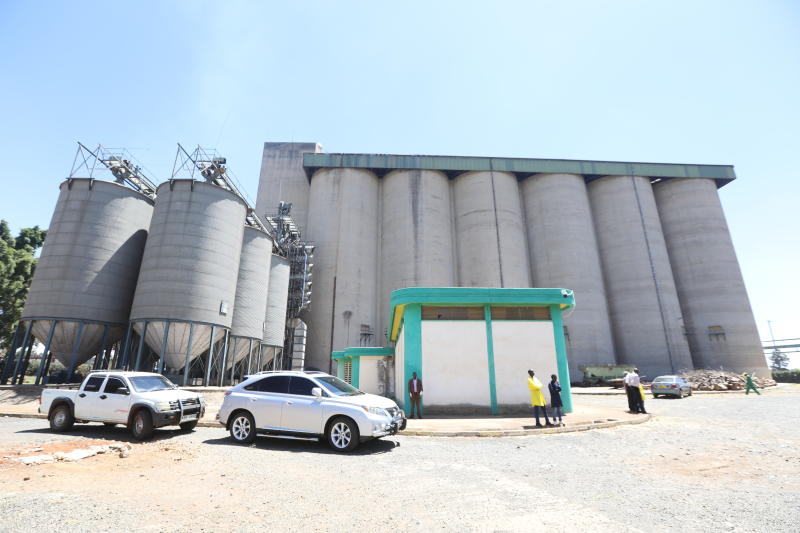 Maize farmers are reluctant to deliver their produce for drying and storage, days after the National Cereals and Produce Board (NCPB) opened its stores.
Last week the board said it was ready to receive produce from individual farmers, cooperatives and other stakeholders at subsidised costs in line with President Uhuru Kenyatta's directives in September.
But NCPB stores are still empty as some farmers insist they want to be paid on delivery instead of storing their produce in anticipation of better prices.
The farmers also criticised the producer baseline price of Sh2,500 for every 90-killograme bag set by the government, saying it was too low.
Yesterday sources at some NCPB stores in the North Rift region said some farmers had turned up to inquire about the drying and storage services but only a few delivered maize.
A number of farmers yesterday said they expected the government to pay for the produce to help them prepare for the next planting season.
"We do not have cash to harvest our produce, transport and pay NCPB storage costs. The government should have paid cash for our produce," said Christopher Kiptum, a farmer from Uasin Gishu.
Mr Kiptum said the Sh2,500 producer price announced by the government was too low considering the costs incurred by farmers to produce a 90-kilogramme bag of maize.
"Some 15 years, ago during President Mwai Kibaki's administration, we used to earn Sh3,500 per 90-kilogramme bag. Why should we be paid Sh2,500 in 2020 when input costs have gone up? Producers have been made to carry the burden of consumers," he said.
The farmer said whenever the government imports maize during shortages, it pays Sh4,500 per bag, a move he said demoralised local farmers.
Producer prices
Jeremiah Kosgei, a businessman handling cereals in Eldoret, said the State should have set producer prices at Sh3,000 or 2,800 per 90-kilogramme bag.
"The Sh2,500 baseline set by the government will not benefit producers. Traders will frustrate farmers by offering as low as Sh2,100 per bag...," he said.
He said business people have the extra cash to stock the produce in NCPB stores and release them next year when demand and prices for maize is higher.
"Drying and storage services by the cereals board will only benefit large-scale farmers and businessmen who have surplus to store. They will buy in large quantities at low prices and release them later when prices go up," said Mr Kosgei.
Farmers in Trans Nzoia said the ongoing rains and exhaustion of soil had led to a decline in maize yield and they were contemplating abandoning growing maize for alternative crops.
In some regions, yields per acre have dropped to as low as 10 bags, down from 30 bags.
Lack of market and poor prices occasioned by government's failure to buy the crop from farmers has discouraged farmers, making some switch to sugarcane and dairy farming.
Maize traders are currently offering between Sh1,500 and Sh1,700 per 90-kilogramme bag despite a directive by President Uhuru Kenyatta that market price be at least Sh2,500 per bag.
"It is discouraging that traders offer as low as Sh1,500," said Elkana Lunani, a Saboti farmer.